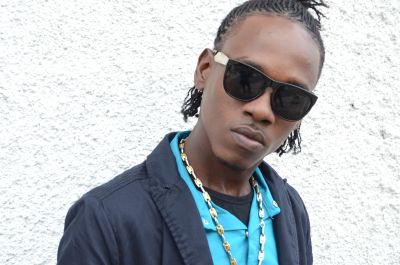 The dancehall community is abuzz with a new hard-hitting single called 'Unfair' that lambasts the government on its stance of shutting off dances at 2 a.m. The street version of the single uses well-known curses and has become a fast favourite of mix tape selectors and taximen in the Kingston Metropolitan area.
Born Tegana Lloyd Hemmings and he grew up in the tough streets of Clifton Road in Kingston 13, and gravitated between Chisholm Avenue and Ricketts Close, where his mother currently resides.
Fast forward 15 years and he is now taking on the Jamaican government with his scorching hot single, 'Unfair' that has been bombarding FM radio into submission over the last two weeks. The single, an unapologetic hard-hitting demand from the government to desist from enforcing the Night Noise Abatement act in a way that cripples economic benefits derived from dances held in tough, urban inner-city communities.
"The song ah get crazy play, mi love how the selectors in the streets ah endorse it as well. Right now, this song ah the anthem inna Chisholm, every yute a sing it," Rayted said.
"We anno hero but we need fi tek on the ting 'cause the yutes dem need fi know say a pure unfairness a gwaan inna the country because soca can go all night till morning, we nah see it ah lock off. There is no time line pon soca but there is one on dancehall, dem even waan lock it off before the time, and that's unfair. The garrison youths dem will party or do weh dem no waan do," he said.
He recently signed a booking and recording deal with Mario 'Mario C' Campbell of 357 Records /Jamhouse Records who will manage the 27 year-old youngblood's career.
"I heard his voice on a ringtone on my barber's phone, Dwayne formerly of Avery's, and I decided I wanted to meet him. We arranged a meeting, and signed him within a week because he has a powerful sound, an amalgamation of Octane, Kartel, Mavado and Chronixx, and he is focused. We're going to do great things with him," Mario C said.
Written and produced by Mario C, 'Unfair' has fast become one of the songs at the forefront of a new movement to get the Night Noise Abatement Act modified to allow sound systems to play an additional hour until 3 a.m.
"Ricky Trooper has endorsed the song, it is going to be the anthem that will push his lobby to get one more hour added to the cut off time of the Noise Abatement Act stipulations. All we need is one more hour," a passionate Rayted said.
Another song to look out for is 'Forward', which appeals to the public to change the negative mentality of the dancehall going public that seem to reward slackness, gun worship intolerance and sexual immorality.
"Dem nah money pull up the right song, government fi stop tief from the poor, ah dat fi get forward, mama fi stop sleep pon floor, that fi get forward, and we need more time inna dancehall, dat fi get forward," Rayted said.
The song are generating major buzz in the underground dancehall .
"When mi de a Clifton Road, dem see me , dem say Mr Law which come sfrom Unfair, and when mi go round a Ricketts Close, where mi mother live, dem say 'Forward' because the video shoot round there…people ah gravitate to the song dem," he said.
He has performed it at Pull Over Mondays at 53 Waltham Park Road and Nature Fridays on Spanish Town Road, close to Greenwich Farm, and both times received excellent feedback.
"Right now, mi ready fi tek this message to the world, mi haffi big up Mario C fi the support," he said.