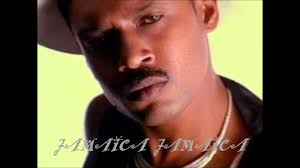 Dancehall superstar Super Cat  reportedly dissed fellow entertainer Shaggy in a video circulating on social media. 
The video, believed to be  filmed at a dancehall session in Brooklyn, New York shows Super Cat taking the microphone from the emcee and launched an expletive-laced tirade against Shaggy.
"Shaggy, how come you a talk 'bout you a reggae embassy? Hey, we no need no ambassador… Reggae no need no b___ c____t ambassador," said Super Cat, with a glass in hand, said.
Nervous titters of laughter spread like a wave through the audience, some wondering if this were part of an elaborate act.
Singer Yami Bolo, who perhaps susepected different, attempted to intervene and grab the microphone, only to get a tongue-lashing and a thinly-veiled promise of violence for his efforts.
"Hey Yami, you fi b____c___t learn. Shut up before mi lick out yuh ears drum. You see Tenor Saw dead, a should a you dead… Go siddung!" said Super Cat.
Laughter erupted.
Super Cat, whose given name is William Maragh, hails from the tough community of Cockburn Pen. He first made his name as a clash deejay, facing off with heavyweights Shabba Ranks and Ninja Man at the now defunct Boxing Day stage show, Sting.
Super Cat was famously a suspect in the shooting death of Nitty Gritty but was cleared in 1992. Interestingly, in August 1988, 21 year-old singer Tenor Saw, known for the song Pumpkin Belly, was killed by a motor vehicle in Houston, Texas, with the official cause of death determined as a case of hit and run accident, although other sources insist that he was murdered.
One can only guess what Super Cat was intimating when he made the Tenor Saw reference. Shaggy could not be reached for comment.
Super Cat is known for a number of hit singles in the early 1990s, including Boops, Don Dada and Dem No Worry We, with Heavy D.
In 1992 he was featured on the remix of Kriss Kross's smash hit Jump.