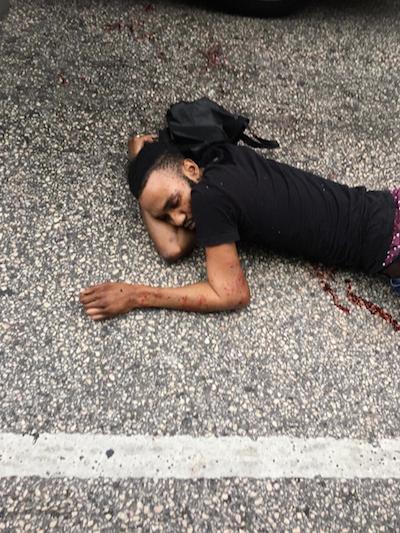 Security forces have tracked down and killed the notorious Dushane Allen, Westmoreland's most wanted man, during a running gun fight along Long Hill road in the parish.
An Uzi submachine gun was recovered from his lifeless body. One man reportedly escaped.
Allen, who frequents Bethel Town in Westmoreland, and the injured man is said to be a 25-year-old of a Bogue Village address, in Montego Bay, St James.
Reports are that about 4:30 p.m., on Sunday, an operation was carried out in King Gate and several surrounding communities. During the operation, a team of soldiers intercepted a Toyota motor car along a section of the King Gate main road, in Anchovy, with two men travelling on board.
The men opened fire at the soldiers, and the fire was returned.During the exchange of gunfire Allen and the other man were shot. Both men were transported to the Cornwall Regional Hospital, where Allen was pronounced dead, and the other man admitted in serious condition.It is also reported that a Ruger 9mm pistol containing nine live 9mm rounds, was taken from the dead gunman.Over the recent months, Allen has been sought by the Westmoreland police for his involvements in several murders and shootings, committed in and around the Bethel Town policing area.