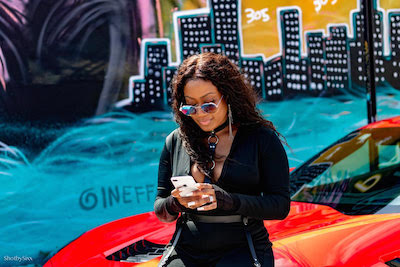 US-based independent label Abscott Entertainment is seeking to blaze a trail across the entertainment industry with its feel-good brand of dancehall-pop music.
"Independent labels are more important now than they have been for a long time,in the past, the record music industry has been mired in dishonesty, deceit and poor treatment of artistes. I feel that you can put out great records and be moral, and create a collaborative environment where everyone can contribute," Mr. Dwight Absolom, chief executive officer of Abscott Entertainment, said.
Conceptualised by Dwight Absolom in 1999 when he wanted to start a promotional business with dancehall artistes from Jamaica. This idea involved doing shows in the tristate area but unfortunately his plans were put on hold.
He then started promoting dancehall parties with his own DJ sound system known as " DeathWish Sounds", which is still creating a buzz in the New York area.
"I saw that my daughter loved music and performing so I decided to invest in building a recording studio in our backyard, and the rest just started to happen from there," he said.
The studio would allow his daughter to expand her writing and singing skills as well as perfect her talent.
"Then with the encouragement of many friends, I chose to take things to the next level by going back to my idea of Abscott Entertainment, but this this time it would be a much more organised, streamlined and productive company. It is the right time as things are looking up for the sales of recorded music as streaming is beginning to rebalance things for labels and can account for upwards of 80 per cent of their income." he said.
Abscott Entertainment would deal with artiste's careers by producing, managing and promoting and exploring a multitude of ways to keep artistes relevant, prominent and afloat — ways such as publishing, syncing, clothing, events, label management, artist management, DJ schools, record shops, mastering services, pressing services and distribution.
The label has signed its first artiste, Schen, to its label and will be seeking to sign at least one more artiste in the next financial quarter in a big to establish a foundation for "building the Abscott empire".
"Music is about many things: people, politics, art, community, spirituality, life. It's important not to forget this and to stay connected to life as a whole within the context of how music can change and influence that experience," he said.