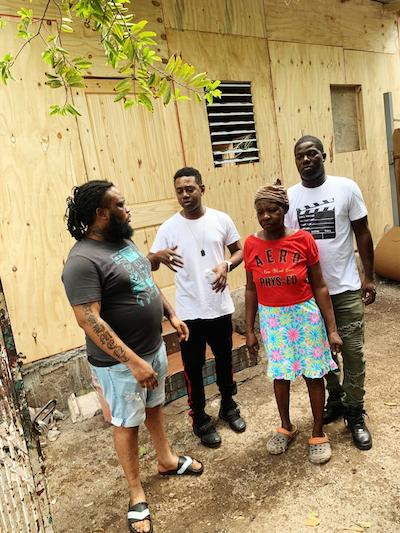 Independent music label Rags 2 Riches recently made a huge Good Samaritan gesture, constructing a single family board house for a middle-aged female resident of Grants Pen in St. Andrew. 

Dancehall artiste Radijah Riskboss, who is signed to the  label, explained that a chance encounter in Grants Pen led to the gesture. 
"We were doing care packages for the poor in Grants Pen, me and Rags 2 Riches, Boom Boom and Harry Hype to help people in the COVID-19 pandemic, when we stopped at a house and were talking when Rags 2 Riches (CEO of the label) saw the terrible state of a house, and asked if someone really lived there in a house," Radijah Riskboss said.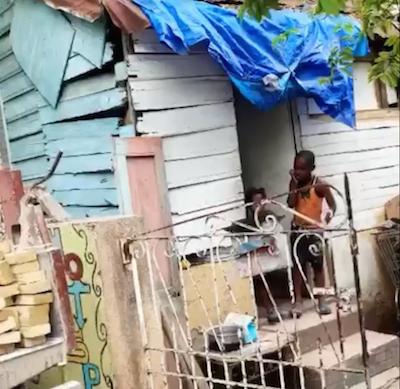 "We did some checks and we met with the lady who lives there with her son. The roof was leaking, the boards were rotting and out of place, so Rags 2 Riches decided to do something about it. We called in a contractor, knocked it down and built it up in a few days, it felt great to do this for Ms. Badnol," the artiste, who is known for songs like 'Thot Wine', and 'Walk Like a Dog', said.

The philanthropic effort cost over $520,000. The family is elated as it allows 52 year-old Kathleen Badnol, and her 27 year-old son Shamar Chin to live in more hospitable conditions. 

"This is a blessing, a real joy, because the house was in a terrible state, and this was unexpected, right in the middle of the pandemic and it put a big smile on my mother's face." Damian 'DJ Nutsy' Reid, a selector, who is also a son of Kathleen Badnol, said. 

"My mother and my younger brother live there, and to know that this stranger, Rags to Riches came and did this for my mom. It feels good, I knew the artiste's songs from before but this was an unexpected blessing, I am really grateful," he said.  

Radijah Riskboss is promoting a new single called 'Sabotage' on a rhythm produced by Ainsley 'Notnice' Morris.