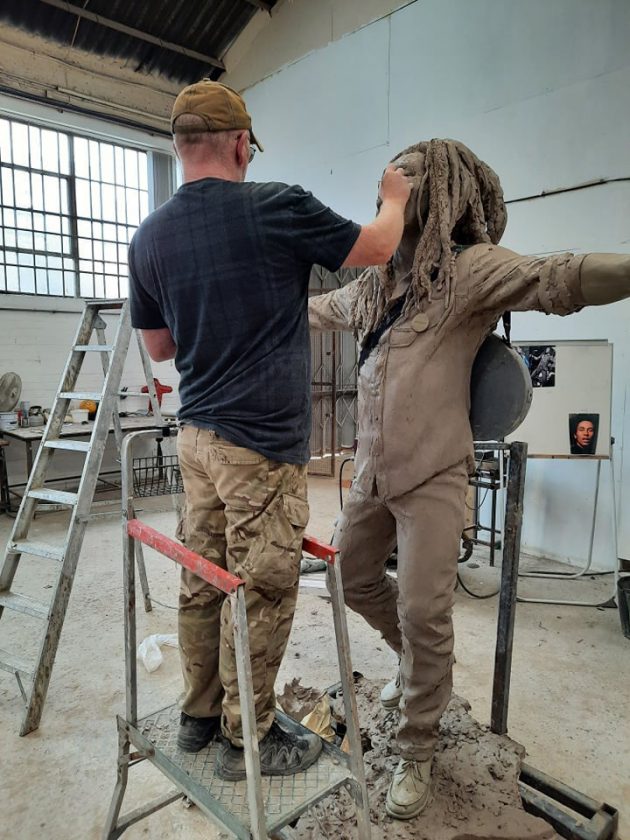 Reggae star Bob Marley's legend continues to grow.
A SEVEN-FOOT high statue of reggae legend Bob Marley was unveiled in Liverpool, England, on September 9.
Created by renowned British sculptor Andy Edwards — who is also responsible for The Beatles and Mohammed Ali monuments — the statue is the centrepiece at the opening of the Art of Reggae Exhibition at 92 Degrees Coffee in the metropolitan city.
It was commissioned by the Positive Vibration Festival.
The ceremony was emceed by poet Levi Tafari, who was born in Liverpool to Jamaican parents.
Tafari also performed one of his poems, Spirit Dancer, an ode to the King of Reggae, noting that he is an inspiration to him.
"When you hear his music and words not only does your body dance, but your spirit dances also," Tafari was quoted in online publication Liverpool Echo.