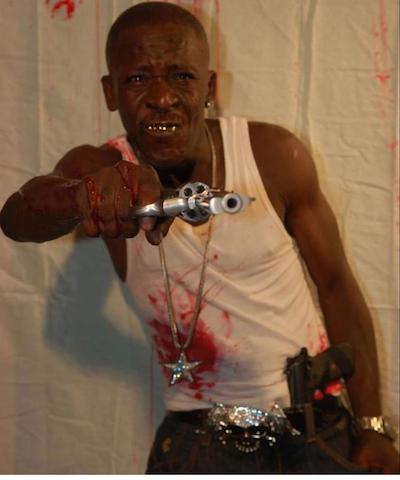 Cult celebrity actor Louie Rankin – famous for his role as Ox in the movie, 'Belly' – died in a car crash in Ontario, Canada.
TMZ confirmed that the incident occurred adding that details were scarce. The crash reportedly involved a transport trauck and another vehicle.
Paul Campbell, who worked with Louie Rankin on the cult film, 'Shotta', said that he hoped the rumour wasn't true but it was "inundated all over IG with his pic, and people saying R.I.P".
"Last week, I was hanging out with him, so I am really hoping this isn't true," Campbell told bounce876.com
Louie Rankin (born Leonard Forbes) was a Jamaican dancehall reggae artist and actor.
Leonard Forbes was born in St. Thomas, Jamaica and grew up in Rockfort, Warika Hill and East Kingston.[1] His most successful song was the single "Typewriter," released in 1992.[2] In his lyrics, Rankin often refers to himself as the "Original Don Dada," a term used by many of his dancehall competitors, such as Super Cat.
Rankin also performed in noticeable acting roles as a Jamaican "gangsta", in the movies Shottas and Belly. resided in Toronto, Ontario before his death and was considered "the real Jamaican Don Dada". Rankin was a member of the Screen Actors Guild.