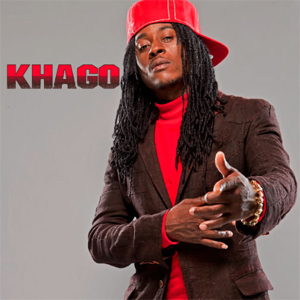 Hitting the stage at the Turtle Beach Park in Ocho Rios at 2:40 a.m, Khago could do no wrong when he faced a packed venue of cheering supporters.
With one of the most accomplished backing bands, Ruff Kutt, striking up the beats, Khago ran on singing his trademark, "Mi Blood a boil u nuh see mi blood a boil" and the crowd broke out into a tizzy of hand-waving.
He interacted with the crowd well, assuring the ladies that he's got it here for dem saying "di uman dem deya but before mi get to unu mi have chat mi mind" and sang out "mi naw mek dem drain my energy" to the delight of crowd. Lighters and torches went up in unison.
Then Khago pleased his female audience as he did "Tun Up di ting", with a great mix from the band as he blazed through the
first few lines and there was an immediate roar from the crowd as entire venue seemed to ignite with torches.
He continued the vibes with songs such as "Tax inna My world" before declaring that he would not be intimidated. He mentioned his
detractors such as I Octane and a few others.
"After Capleton mek the peace, it come in like dem still a throw word, but the people dem waan know who dem a talk," he said.
Then he did a crazy four bar, deejaying: 'mi no waan no half a peace/or else mi ah go link Gully Gadd over Cassava Piece/and get
back the strap inna grease'.
The crowd roared its forward.
However, the real stinger came when he took jabs at Sizzla Kalonji stating that he won't be bullied by know one and
"mi ah mi owna don" before seguing into "Dem Caa Tell mi Nutten".
Khago seems to have found a new lease on life and that is apparent even in his dressing as he sported a more classy
look this time around. He's surely poised to make an indelible mark on this upcoming Reggae Sumfest stage and we
will be sure to keep a watchful eye on him.