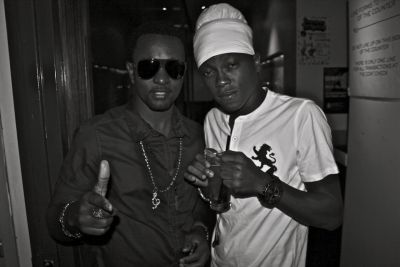 Delly Ranx launched his reggae album, The Next Chapter, at the Happy Endings Lounge on 302 Broome St. in Manhattan, NY.
The venue was packed with regular party-goers and fans of Delly Ranx. Hosted by Max Glazer of Federation Sound and Deadly Dragon Sound, the party was a major success and even attracted famous actors, musicians and writers. One of the Olsen twins made an appearance and got out of her seat and started dancing and swinging her arms when Delly touched di microphone and began to reel off the lyrics to his hit single, One Away Soldier.
Johnny Wonder also made an appearance and gave a speech supporting Delly Ranx's music. The artistes Teflon and Redd Fox where also there and performed
The place was packed and the party continued till 4 a.m.Delly performed a crowd favorite "Why?" a humorous freestyle that Delly reserves for live performances only. The crowd was laughing hard and bigging up the DJ at the album launch celebration.