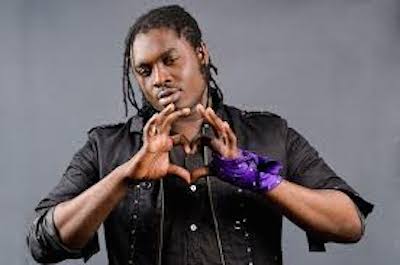 Former Portmore Empire member Jah Vinci will be heading to the state of Israel to perform for the first time, and he will ensure that he does some sightseeing on the Gaza Strip. 
"This is the first time I will be going to Israel, I am looking forward to it, performing for my fans in the Middle East. The performance itself will be in Tel-A-Viv. I leave on Sunday, then return to the island on the 18th. This the first time that a Gaza man ah go pon the real Gaza for the first time, it will be a great experience," Jahvinci said. 
The Gaza Strip or simply Gaza, is a small self-governing Palestinian territory on the eastern coast of the Mediterranean Sea, that borders Egypt on the southwest and Israel. Jahvinci will perform in Tel Aviv, a city on Israel's Mediterranean coast, not far away from the infamous Gaza Strip. The Jamaican version of the Gaza is located in Waterford, Portmore and was made famous by deejay Vybz Kartel. 
When he returns to Jamaica on the 18th, he will head to Guyana, and then he journeys to Barbados for a show in January. 
He is promoting new singles such as  'Rising to the Top' and 'Go Harder' produced by German from Big Ship Studios, and ' Wine Up Yu Body' produced on the Kingston Elite label.  
"The 'Wine Up' song will be promoted by Sher Rumbar and Nickiesha in the streets," Jahvinci said.  
Recently, Jahvinci was granted a US work permit, and is once again available to perform in the United States.
"We are getting a lot of calls from prospective promoters in the US, so things are looking up for 2017," he said.  
He has an album with Seanizzle Records which will be released in the first quarter of 2017, while he will be releasing an EP in Europe on the Flash Hitz Records label.
Jah Vinci is known for the hits, 'One Day', 'Guide Me', 'Sad Story', and 'In My Life' which has over 1.7 million views on youtube and 'Nobody Knows', which has racked up almost 1 million views on youtube.