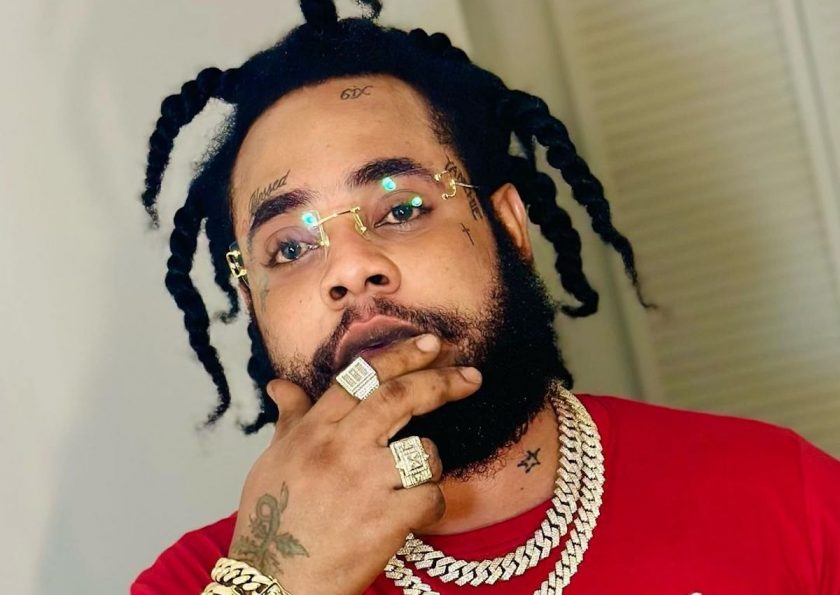 There may be more arrests looming in the near future as the Lauderhill Police Department targets members of a Jamaican gang who have been implicated in a double homicide in Florida committed almost two weeks ago. 

The Lauderhill Police department confirmed that they had arrested one suspect in relation to the double homicide, and charged him two counts of first degree murder/premeditated murder.
 
"A suspect, Jahreme Shelton was arrested and charged in connection with the shooting. The case remains open and very active," Major Michael Santiago, Special Operations Commander/Public Information Officer of the Lauderhill Police Department, told Observer Online.
In the photo taken during Shelton's arrest, he appears to have an injury to his shoulder and chest area, which is heavily bandaged.
According to the inmate intake report, Shelton was slapped with two charges of first degree murder/premeditated murder on October 25th. Shelton, a principal of the J Man Music label, was compiling a project with Squash and other artistes at the time of his incarceration. He reportedly produced other singles with Squash.
Under Florida laws, the crime of First Degree Murder is committed when a person commits either premeditated murder or felony murder. Premeditated murder is committed when a person kills another human being pursuant to a pre-planned act or scheme.
Major Santiago would not disclose more information about the impending arrests of other suspects who may have been present during the double homicide. 

"At this time, the Lauderhill Police Department will not be providing a statement and have not publicly released an arrest affidavit as it relates to said case. Outside of the preliminary information provided the day of the incident, this criminal case remains open and active and is governed by Florida State Statute Chapter 119," Major Santiago said. 

The Lauderhill Police revealed that just after 9 p.m on October 19, 2022, the Lauderhill Police Department responded to 5821 Blueberry Court regarding a shooting. Officers arrived on scene and encountered two adult males suffering from apparent gunshot wounds in the parking lot area. The males were pronounced deceased at the scene. Witness accounts indicate that there were other people involved in the shooting and had fled the scene in a vehicle prior to police arrival.

"The names of the deceased will eventually be released," Major Santiago said. 

Shortly after, Woodmont Hospital in Tamarac, notified Lauderhill Police that there was a male who had arrived at their location suffering from a gunshot wound. At the time, it was unknown if that male was involved in the Lauderhill shooting. 
The police subsequently arrested and charged Jahreme Shelton.