Reggae songstress Etana has welcomed an overture by Jamaican academics who plan to conduct a study on whether or not Jamaica has, over centuries, developed a "culture of rape".

"It would be a great idea to study and start conversations about rape culture in Jamaica. it would encourage other women in the same situation who have been abused to talk about it, and then heal," the Grammy nominee said. 

"Once the conversation starts, and this culture is acknowledged, then it will make predatory men think a couple of times before they attempt to harass or abuse women. Jamaican men are proud, they don't like to be embarrassed and a negative light to shine on them, so if more women start to talk about their experiences, then it is over, things will change," she mused. 

Earlier this week  Dr. Sonjah Niaah, Director of the Reggae Studies Unit at the University of the West Indies, announced that she had decided to conduct and compile research to examine the subject of sexual abuse, which, she described as "pathological".

She tweeted: "Are we any closer to the social scientists doing any serious study on whether #Jamaica has a 'culture of #rape'? Look like me affi guh dweet miself and extend my work on the 'culture of entitlement' that I first spoke of here."
Ms . Niah also heads the Institute of Caribbean Studies.
Etana believes that "honest conversations" about the rape culture can counter the culture of silence where women suffer quietly at the hands of their predators. She said that the recent airing of the abuse committed at the hands of men by prominent females such as entertainer Tanya Stephens has sparked a mini #Metoo movement in Jamaica.
"If these serial rapists are in their high position,they will think 900 times before they make a step towards repeating that type of behaviour, it would be a major deterrent. Right now, many men are sweating," she said.
On Wednesday, the I Rise singer revealed how she was the subject of sexual harassment by an unnamed artiste who tried to trap her into a sexual situation using a ruse of inviting her to look at his new home studio.
"Mi no talk foolishness, I only post music on my social media pages but I wanted to share this experience to tell women to show courage and tell their stories. If it happened, it happened, and the truth is the truth. I will speak the truth whether you like it or not," she told Loop. 

"I have two daughters, we have to break this culture of rape, this culture of silence."
She made her comments on Facebook, putting the issue of sexual predatory behaviour and sexual harassment in Jamaica as a widespread problem. 
"Some years ago, I received a call from a team member saying another artist want to link up.  I asked why, and the team member said the artist wants you to check out his new studio and possibly work on something new.   I called the artist and he said, 'yeah I just built a new studio, you should come check it out'," she said in her Facebook post, describing the artiste as "real trash". 

"He talked about other musical things etc but the main point of the convo was for me to check out the new studio in the house. I told him I would," she said. 

However, according to Etana, she had travelled with her bodyguards, who were waiting outside in the car.

"On the way out right in the little corner, artiste buss kiss on my lips.  I was shocked but the look I gave him, I guess he knew I was not interested," she said.
"I walked out and never went back  anywhere near him. After I left the studio/house, I called another artist and told him. But the pattern or similarity I recognize is; "hey I just built a new studio, come check it out" lol!" she stated.
Etana said the artiste in question is well respected in the music world.
"Once he gets in your corner, then he pounces. He doesn't even flirt , find a way to lure you in, 'oh I just fixed up my apartment, just fixed up my studio', and then lure you in and then pounce. No prior flirtation, no prior warning so you cant even say I expect this," she told Loop.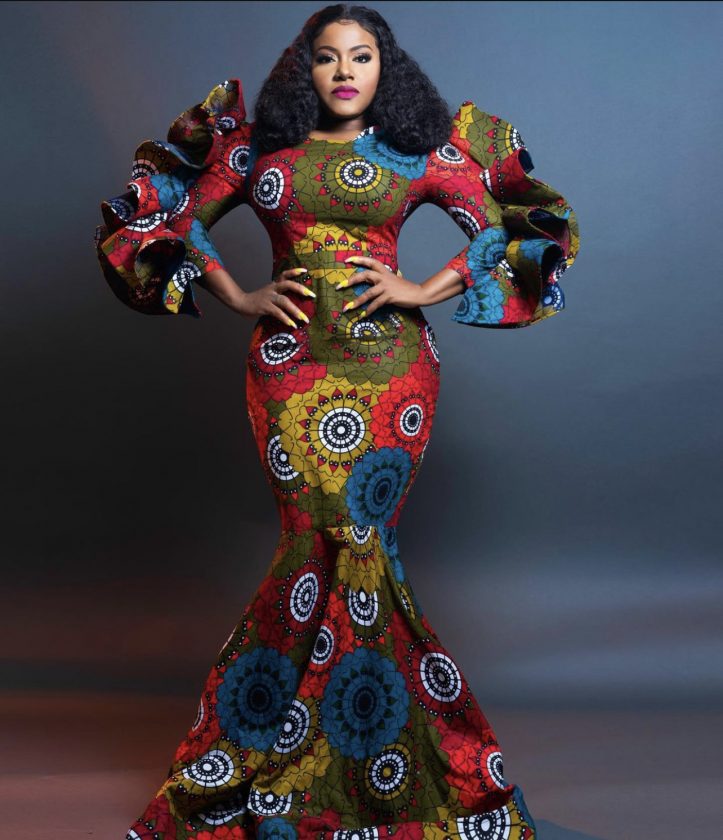 "When a woman voluntarily gives herself to you, that's one thing, but when you feel as a man feel entitled and you take it, then it is a different story, you not only disrespect her, but violate her right to say no. If  you take it, that's wrong," she said. 

During her Facebook chat, the Strong One's fans attempted to console her. 
"Can you imagine if I had pulled up alone and appeared weak smh," she replied to the fan.
She appeared to be deeply moved by the experience of Tanya Stephens who triggered this debate with her own admission of being sexually abused weeks ago. 

"If it happened, it happened, so I just talked about my experience. When you listen to Tanya's story and how she went back to her rapist, and how she wanted to feel validated, only to find out she wasn't more than that, that double sinked and destroyed her mentally," Etana said. 

She was upset that Richie Stephens' lawyer seemed to be callous in his comments towards a woman who accused his client of rape. '

"The lawyer was very callous in his comments directed towards the Chinese singer lady. The Jamaican society needs to show it cares about women. If more people talk, other women who experience abuse will come forward and talk about it if society cares, if they feel no one cares, then it will continue," she said.