The streets are talking about D–Rich, the talented rhyme-spitter with the ice cube clear sound and sick rhymes. The young deejay's 'Uprising' mixtape has been generating a buzz in the Corporate Area after an aggressive promotional campaign recently.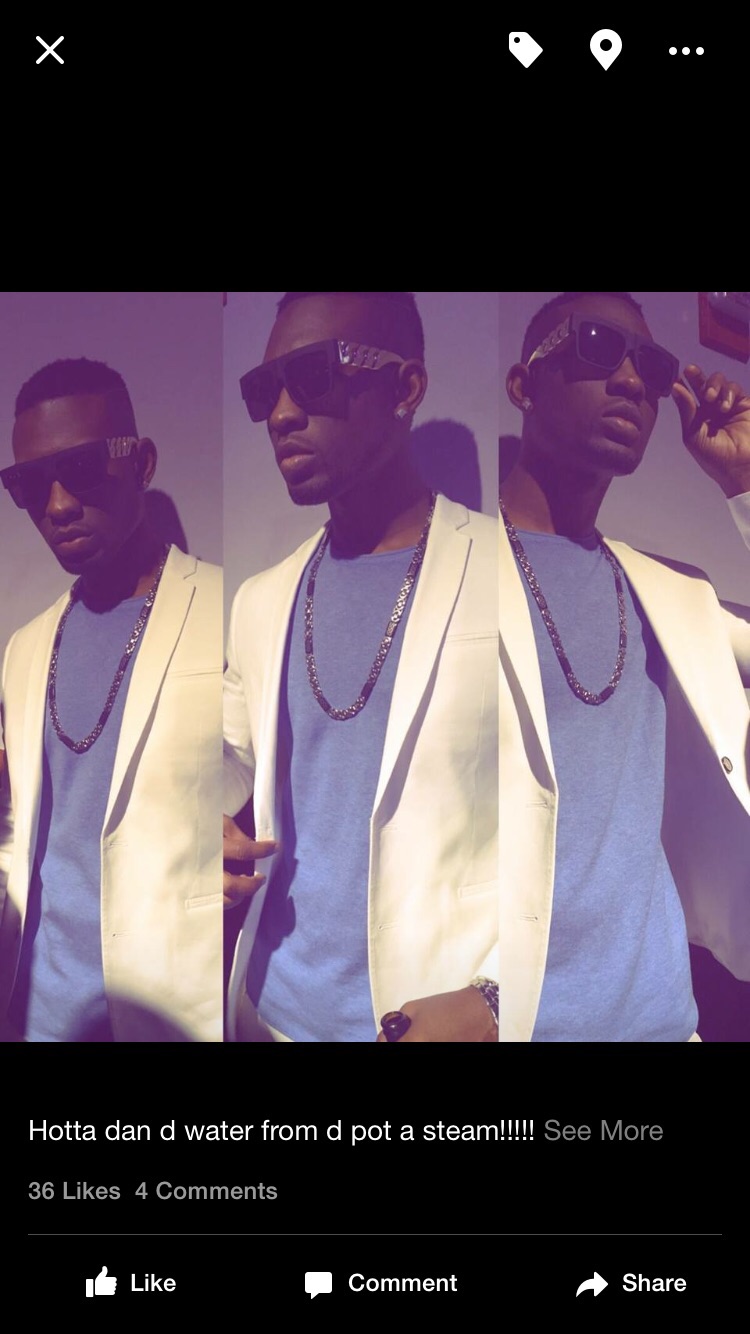 "The response has been great so far to the mixtape, the sound cloud link has generated thousands of views. I got the most response from songs such as 'Hold Me' and 'Yuh Gone'," he said. 
Given the advance buzz on the song, 
D
–
Rich
 recently shot a controversial video for the sexually charged single, 'Hold Me'. The video was shot on location at the popular establishment, the Whispers Guest House on Gretna Green road in the Corporate Area. Directed by acclaimed music video director Wayne South, the video has several scenes which are  for mature audiences only. 
"Special big ups to the staff of Whispers, they were very accommodating and the scenes shot were excellent, swimming pool, jacuzzi scenes… we used one of their luxurious suites. Special big ups to Team Russian, the girls were amazing," director Wayne South said. 
South and his partner Triple 
D
 also shot a video for another popular single fem the mixtape, 'Yuh Gone' which was shot in locations in Common in Papine, Skyline Drive, and Calvary Cemetery. 
"These videos are going to announce my arrival in dancehall in a big way, I am very confident," an elated 
D
–
Rich
, who was born Dwayne Ritchie, said. 
The artiste grew up in the Papine Mona Commons in Kingston, Jamaica facing tough economic times. Music was an outlet for him as he started writing music at an early stage in his life. After a few years of writing, he started performing his songs and when he migrated to the US, he continued to hone his craft. 
D
–
Rich
 has performed at many different radio station throughout the US as well as Jamaica. He has scored a hit with a song called 'When We Roll' did well on ethnic charts in London, England.
 "Music is my passion and the passion for music is my life. For me, music was the only way out, I had a talent, and I knew I could write, so I just worked on it until I got to this point," he said. 
D
–
Rich
 is now ready to push his career to the next stratosphere in 2016.
"Musically, a label called the New Breed out of Bronx, New York, big up Paco, Fort Knoxxx and my daughter Dejonae who inspires me to do the music, Hooligan, and Boneyard, dem give me the most strength inna the music game," he said. 
You can follow him on Instagram at DEE_RICHDNB, or Facebook at Di Newbreed Riich.