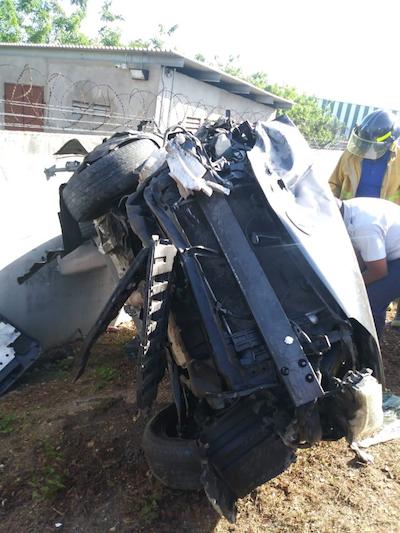 Two persons have been confirmed dead after a major motor vehicle accident involving two cars on the Dyke Road in Waterford, St Catherine.
"Two are dead but there is a third person with significant injuries but we have been unable to get an update on the third person's condition from the investigating officer," a representative of the Corporate Communication Unit said.
The collision involved a Subaru motor vehicle and a Toyota Wish, the latter of which was reportedly operating as a public passenger vehicle.
Loop News will have more on the story as it breaks.