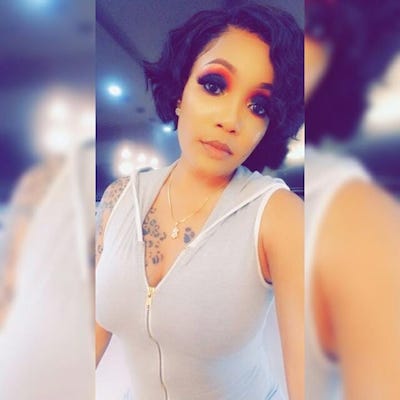 There was a grisly find in the downtown Kingston area in the vicinity of the Kingston waterfront on Thursday, June 4th as police discovered the bloodied and gagged body of a female in the trunk of a car on Carmona Road, Kingston 2 at 10:45 p.m.

The deceased woman has been identified as Michelle Myrie, of Grants Pen, Kingston 8. 
Police investigators on the scene reported that the woman's body had been gagged, and there was a wound to her face. Persons on the scene believe that she had been stabbed to death and her body abandoned. Yesterday, several reports emerged on the Internet that she had been a known associate of Pablo Don, a man who had been gunned down earlier this week in Duhaney Park.

The Constabulary Communication Unit could not corroborate such reports.
"We can confirm that the woman is dead, and that the Elletson Road police are investigating," the representative of the CCU told bounce876.
In the meantime, the friends and family mourn her untimely passing.
"Today is a sad day for me and my family as we mourn the passing of my cousin Michelle Myrie that was brutally killed….today my heart is grieving…please remember me and my family in your prayers thank you…," a family member said in a post on Facebook.