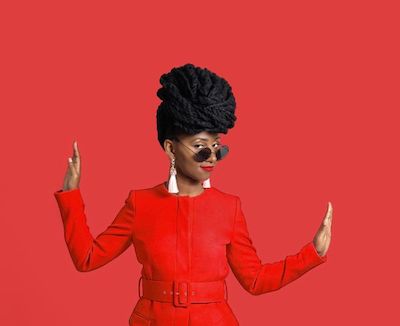 Toronto-born reggae singer Chelsea Stewart is not afraid to go old-school. The singer's promotional street team has employed innovative guerrilla marketing tactics to sell CDs directly to people of Caribbean and black descent in her hometown, strong-arming the marketplace and creating a built-in audience for the young crooner.
In the process, she has sold over 30,000 physical copies of Chelsea's original singles and EPs combined on the streets of Toronto — an impressive feat in the age of social media and streaming.
"We've sold 40,000 mixtapes and over 30,000 CDs," Chelsea said. "Social media is great, but nothing beats the way we've connected with our people by selling them a tangible copy of the tracks and getting the music directly into the hands of the people in my city. We took notes from Master P and Jay Z and decided to sell CDs out of our purses instead."
Now, the singer has turned her attention towards the release of her self-titled, eponymous album, an 11 track masterpiece that announces her arrival on the reggae scene in no uncertain terms. Released in February on her own 'Baby Momma Music label, the album explodes with nyabinghi drumming and dub poetry, before seguing sweetly into mento, ska, rocksteady, reggae, and even dancehall. But the strength of the album lies in its content, its writing, and its love philosophies.
The lead single, 'Forever Your Girl' , an ice cream smooth love ballad on a ska-infused rhythm, has already set tongues wagging in the close-knit reggae community where excellent word of mouth is the gold standard for success.
"People love the retro vibe of 'Forever Your Girl'. When we had our album listening party, that song had everyone dancing and skanking. We knew it would be the perfect lead single," Chelsea said.
The 'Forever Your Girl' video which has been serviced to the major video outlets in the Caribbean.
The album is a feel-good romp which boasts instrumentation from Grammy winning producers Sly and Robbie. Other standout songs include the pop-influenced 'Kiss You Again', and the silky smooth 'Crush' where Chelsea's apple-sweet vocals soar over a banjo rhythm.
The COVID-19 pandemic temporarily paused promotion of the album. Chelsea used the the extra time to learn a new music instrument.
"I have been adding to the wealth of my brand by learning a new instrument, it's the early stages. The pandemic massively slowed up the promotion of the album, the album launch was cancelled and many other shows," she said.
The confirmed global death toll from the COVID-19 virus reached at least 400,000 fatalities while, worldwide at least 6.9 million people have been infected by the virus, according to Johns Hopkins University, whose aggregated tally has become the main worldwide reference for monitoring the disease.