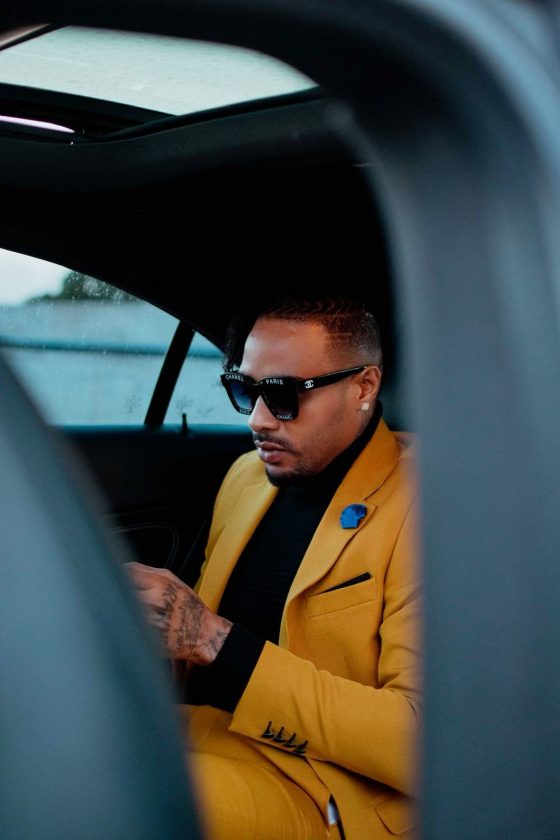 Dancehall artiste KingBreezy is feeling amped with the impending release of a six track EP dubbed 'Opulence' which will announce his arrival on the Jamaican dancehall scene.
"Mi no like the word, 'poor', my songs are focused on prosperity, happiness and the importance of family, so I speak riches into the universe," the artiste whose real name is David Virgo, said.
"Most of the songs I do are inspirational songs, I am trying to educate and entertain, edutainment mi ah deal with it…fun, joy, happiness, that's why mi name KingBreezy," he said,
The EP will be released in September 2022 by emerging producer Kase on the Raps-Aid Production label. The EP features juicy cuts like 'Dubai', 'Don't Give Up', 'Paradise', 'Protection' and 'Dream Big'.
Born and raised in Canterbury in Montego Bay, St. James, he moved to live in Farm Heights, and attended Green Pond All Age. He showed musical ability at a young age.
"My musical direction is driven by the rhythm of each song thus allowing for a variety of tones and stylistic treatments," he said.
He first began experimenting with music three years ago, and recorded his first official song in 2020 when he recorded 'Lock City' for MadBoss Productions. He has continued to hone his craft and scored well with singles such as 'Dubai' and 'Handsome Gunman' in 2021.
"My songs have been getting a buzz in the streets, now it's time for the next level," he said.
KingBreezy has performed at various events in Jamaica and is a weekly staple in the dancehall nightlife scene. He has done several community-based shows, treats and charity events in the community.
You can find KingBreezy's music on all digital platforms like Apple Music, Vevo, Spotify, and AudioMac.