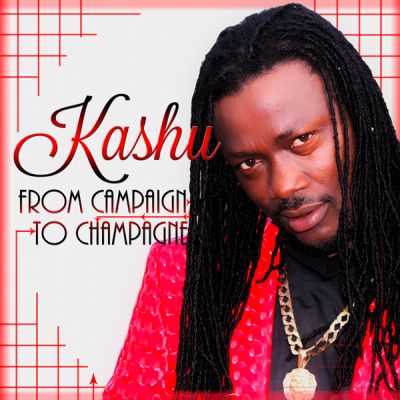 Moby's Records recording artiste Kashu Man has seen a boost in the sales of his debut album, 'From Campaign to Champagne' based on the popularity of the uptempo hit single, Higher Levels, over the past week.
"The Higher Levels is an energy song so it ah help push the album sales, mi used to doing soulful one drop and this song is out of the box so more interest inna Europe, South America, Argentina, Costa Rica and the tour fi the US is a certainty this year. Mi go online and check it and there is a boost, you can see the reaction on the social media dem," Kashu Man said.
Kashu Man's 'Higher Levels' single soared to #2 on the Suzie Q Video charts, jumped to #19 on the Richie B Top 25 reggae chart and entered the Bubblers section of the Hype TV Top 20 charts.
"Bwoy, the people dem really a respond to the song, all inna the streets, people ah wonder if me a counteract Chronixx song, 'Odd Ras', because him mention the same buss' thing. It ah buzz pon the road, people ah see me and say 'we nah talk bout bus, ah plane mi say', it is a great look…mi never have a song ah buzz so yet" Kashu Man said.
Kashu Man is the latest reggae force to have emerged from the parish of Clarendon. Kashu Man is managed by Ryan Singh and his Moby's Record label. Hailing from Toll Gate, Kashu distinguished himself when he was a teenager, as he was a deadly DaCosta Cup star forward on his high school team at Vere Technical. He earned a certificate in Construction Engineering, but music remained his true and constant passion.
He recently delivered a marquis performance during the Easter Touch Family Fun Day and stage show at Dave's Car Wash in Tollgate, Clarendon on Easter Monday.
The singjay used his impressive vocals to bring soul and verve to songs such as 'The System', the poor people anthem 'Nothing Nah Gwaan', 'Mama', 'Mi Amor', and the ballad 'Double Love'. However, Kashu Man earned his biggest forward for 'Higher Levels', an uptempo hip-hop influenced song where Kashu showed off his singjay skills. The hometown boy was forced to pull up the song two times as he singjayed: 'no waan bus again, ah plane mi seh/mi fly past dem bus and train mi say'. The crowd loved every minute of it.
In February, Kashu Man recently launched his debut album, entitled "From Campaign to Champagne" earlier this year at Moby's Entertainment complex in Clarendon.
The 15 track album is a beautifully produced fusion of reggae, dancehall, hip-hop flavoured reggae, R & B, reggaeton and even pop. Most of the tracks were produced by Moby's head honcho Ryan Singh and Christopher Plummer except for 'Mi Amor' a single by the US-based producer Sikona Blagrove of the Big Dreams label.
FOR BOOKINGS, CONTACT: 462-0395