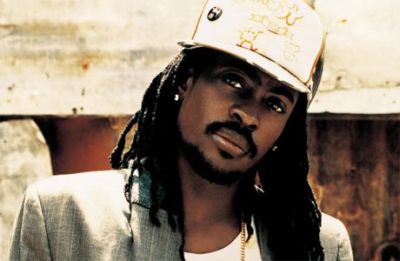 International recording superstar Beenie Man is in the middle of an intensive two week mini-tour of the United States where he will perform in several clubs to support his upcoming EP, 'King in Control: Dweet Again' album.
The tour kicked off on April 9th with Beenie Man performing in Jacksonville, after which he will jet to US cities such as Tampa, Minnesota, and Newbury as he cranked up promotion on his highly anticipated album.
"The first performance in Jacksonville was incredible, but the best feedback so far was at the
Epic
Event Center in Minneapolis on April 12th. Is not just any and any artiste can play at the Epic which features big hip hop acts and such, and Beenie Man locked down the show over the weekend, the place ram, the fans dem love the new energy and he did not let them down…hits after hits after hits. Right now, we are pushing ahead with the new EP.
W
e are counting on the success of the 'Dweet Again' single which is getting a lot of airplay on Irie Jam and other stations in the US. We are presently in discussion with several major labels to distribute the album, and the tour will help to energise Beenie Man's substantial fan base in the US," Blue Smith, Beenie Man's manager, said.
The stateside tour climaxes on April 19th. Then Beenie Man will headline a show alongside fellow superstars Mavado and Lady Saw on April 20th.
The EP's lead single, 'Dweet Again', released on the Chase Millz-Jah Snowcone label, topped several local and overseas charts, peaking at #1 on the FIWI Choice charts and HYPE TV charts.
In the meantime, Beenie Man will be releasing an armada of new singles including Hottest Man Alive and Greatest Gallis featuring fellow dancehall superstar Sean Paul. A video for Hottest Man Alive has been released and is in rotation on RE TV, HYPE TV, CVM and MD TV. The single jumped to #3 on the CVM Hitlist charts this week.
"We have been getting great feedback to the single, Hottest Man Alive which was directed by Ruption Di Boss, and that is enjoying good rotation. Plus the new video shot by Roadblock for the 'Greatest Gallis' song premiered on Winford Williams' Onstage over the weekend. These songs have been getting a lot of support on local radio stations so things look great for the Summer," Smith said.
The 'Doctor' is booked solid for the next two months with shows which will see him crisscrossing continents with several gigs in North America, South America and the Caribbean.
Beenie Man headlined the fifth staging of the Portmore Seafood Festival on Easter Monday.