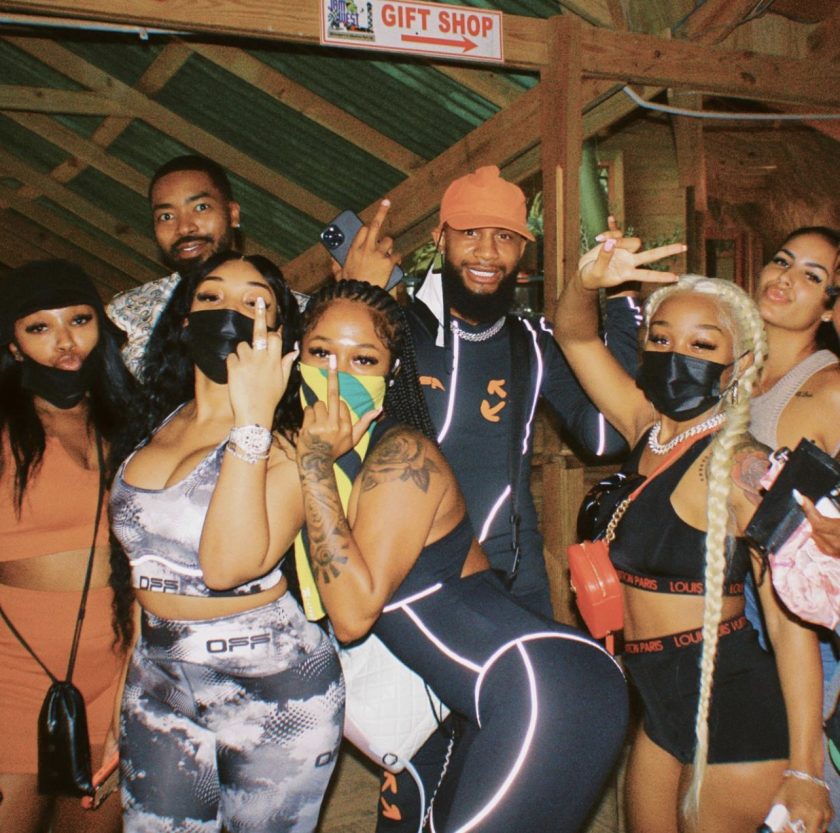 Mighty God of Daniel! Did you guys know that Jayda Cheaves arrived in Jamaica on Thursday to celebrate her 24th birthday?
The ostentatious YouTuber, who rose to fame after having a baby for Lil Baby, is now a multi-millionaire businesswoman. Last year, her on-again, off-again rapper boyfriend threw an Air Jordan party to mark her 23rd birthday but this year, she chose Jamaica to celebrate her lavish lifestyle.
Just before boarding a private jet earlier today, she posted a video with the caption "Iconic birthday trip loading".
Upon reaching the island they were whisked away via luxury shuttle to a lavish undisclosed location. Unable to contain herself, she basked in the island's secret beauty as she gave her fans a tour of her room and the larger-than-life bathrooms at a private house near the beach.
"Look at my roooom, private jacuzzi, wow the pictures…yow this house though? Look at this shit though. This sh-t different," she said as it started to rain. "This sh-t too fire, worth every penny and I'll do it again."
"It's the pirate chef for me," she added. "Yo y'all b-tches ain't ever come to Jamaica like this though. Let's talk about it".
Jayda has over 5 million Instagram followers and over 300 thousand subscribers on her YouTube account, where she is known to highlight ostentatious parties and makeup tutorials with friends and family.
https://www.instagram.com/p/CUNi9HXsiLi/?utm_medium=copy_link