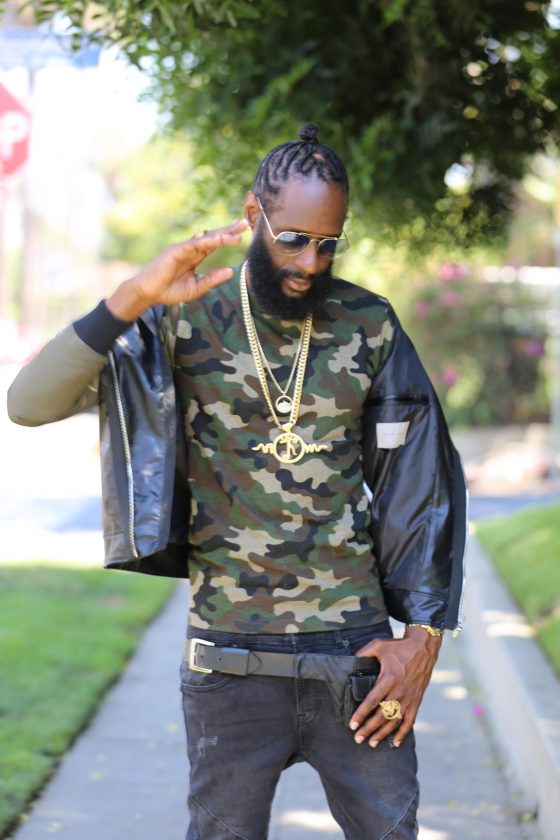 US-based dancehall artiste Jay-5Flow is pumped up about the early buzz surrounding his latest album, 'DNA'.
"The album is entitled DNA because it signifies the belief that music is in my blood and also because of my lifestyle, everything about the album is the truth, and it is my best work yet," he said.
The beats for the 14 track album were provided by Minto Play Da Riddim, who has worked with the likes of Sean Paul, Masicka, and Munga, who has made the majority of the beats. Other producers included DJ Crooks Production who is based in California, Warrior Music Group from New York, and young talented upcoming producer from Lucas L3 Production from St. Catherine.
The album was mixed by Black Spyda Records, Simpac Music, Redboom and Grammy winning producer Dre Day.
He has already shot videos for singles such as the lead single DNA. He also has a juicy cut called 'So Loud' featuring Kalado which is on the album. He will release a video for 'In Demand', a single which was previously released in December 2021 on the Run Bar rhythm with the likes of Charly Black, Munga and Lanae.
"I will be shooting the 'So Loud' video in November this year to coincide with the album's release on October 22nd 2022. I pushed back the release date because I wanted to make sure that I give my fans a quality project," he said.
Jay-5Flow is best known for the hit single Dancehall Macarena which got him a collaboration with Japanese, the biggest reggaeton artiste in Panama, which did extremely well in Nicaragua, El Salvador, Belize, Peru, and Brazil.
Jay-5Flow, whose given name is Omar Forsythe, spent his earlier years in Ocho Rios, St Ann, but migrated to the United States after completing his studies.
The entertainer said he got involved in acting while living in California. He said he made small appearances in episodes of CSI Miami, Franklyn and Family Time.
In 2008, he inked a record deal with Spragga Benz's Red Square label and shortly after released his debut single Back Against the Wall. Other songs that follow included Just Dance, Nuh Regular and Shake it Senorita.