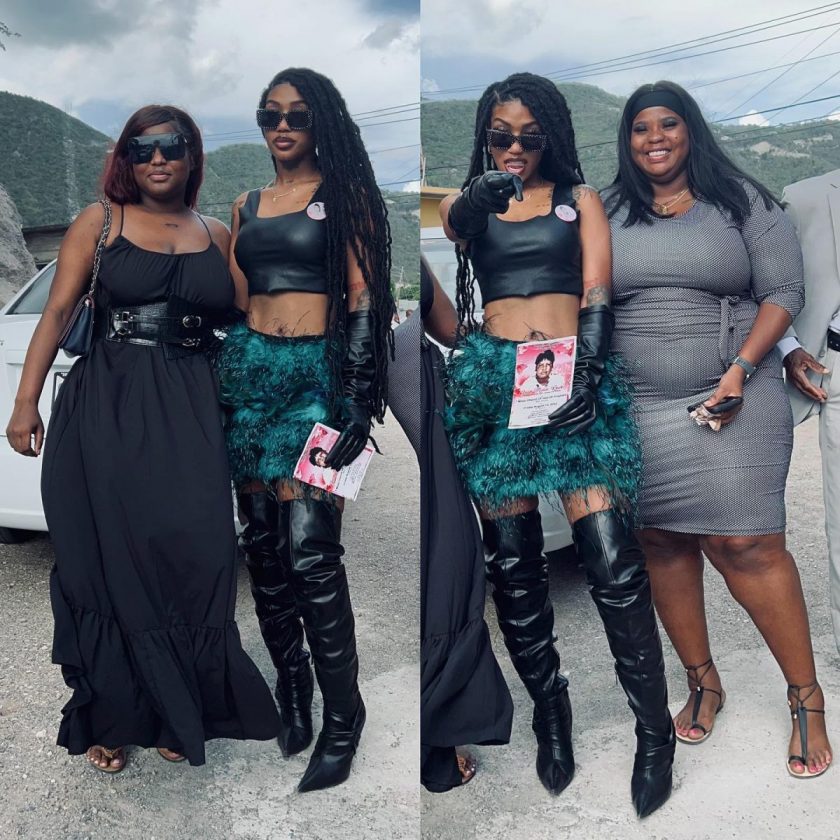 Mama Kingdom is dead. Dancehall star Jada Kingdom is now mourning the death of her grandmother Jean Rowe.
The GPP singer shared photos of herself and her family on Instagram as they congregated for Mama Kingdom's funeral in Bull Bay, Jamaica.
"Life a fukry💔💔💔 sleep peacefully my beautiful Gmommy, I love you forever! #JeanRowe #mommy #grandma," she wrote in the caption.