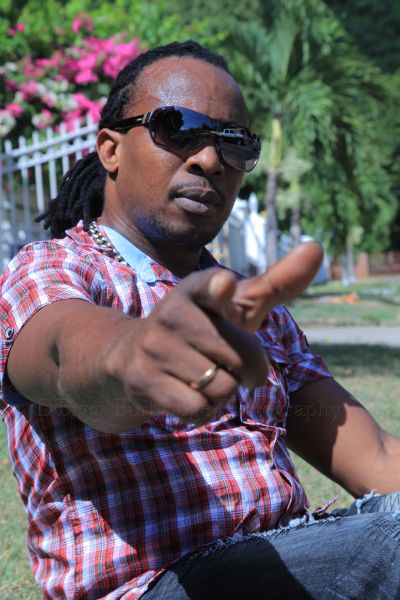 Frisco Kid's 'Gyal World' is getting regular rotation on ZIP, HITZ and IRIE FM, and the deejay's stocks are once again on the rise.
He also has a new slang called 'bear new suppen' which is gaining traction in the streets.
"The slang comes from a song name 'Bear New Suppen' for TJ Records, new life, new money, new everything, mi no know how dem
ah go handle it, yea, right now, it serious," he said.
The deejay, whose real name is Steve Wray, was one of the island's top acts in the 1990s with a barrage of songs like Little and Cute and Big Speech. Now, fast forward to the 21st century, and Frisco Kid believes that it is time to re-energise dancehall which has taking a public relations battering in recent years with declining box office sales at live events, well-publicised feuds, and dwindling commercial success on digital charts.
Frisco Kid is originally from west Kingston but first came to prominence on the Portmore sound system circuit. Born Steve Wray in west Kingston, Frisco Kid became known for songs such as Big Speech, on the Pepper Seed rhythm, Rubbers, Gal Pon De Side, Likkle And Cute, Juvenile,Wackie News, Think We Nice, Dreamland and Zion, but then he took a sabbatical from the business to recharge his batteries. He returned with a bang with Round Ere, Gallop and Tell Me Why, and now he is ready to strike again.
Frisco Kid has also been doing work with new producers and independent labels such as Stephen McGregor, TJ Records, and Chase Mills Records.