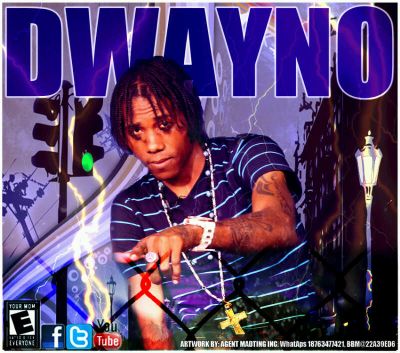 St. Catherine-based deejay Dwayno shot to stardom last year with the Vybz Kartel combination, Don a Road, which raised his international profile, and propelled him into the music spotlight.
The success of the single prompted an extensive tour of the Caribbean and the United States, and he returned to the island in May.
He has returned to blitz the local market with a barrage of new release such as Go Dung, produced by Guyanese label Ruff Kut Productions, Anyweh, recorded for Syckamoh Productions and Love We Need, produced by his Different Meds Entertainment label, will serve as the perfect follow-up to his sudden rise to stardom.
Another standout track is Love We Need, which features incarcerated reggae icon Buju Banton.
"I have some new tracks released and I am very pleased with the reception they are getting currently. The song with me and Buju Banton is what strikes me the most, we recorded long before he was arrested," said the deejay
The deejay, whose real name is Dwayne Forrester, has been on the grind, promoting his music in countries like Trinidad, Guyana, St Lucia, Barbados and the US.
The deejay shot to stardom last year after the release of Don A Road Don A Jail. He plans to release his debut album, Different Meds, later this year.
Earlier this year, Dwayno was nominated for Best New Male Artiste at the recently concluded Linkage Awards ceremony in New York. He is also nominated for Best Breakout Artiste by the local-based Music Industry Awards.
That ceremony will take place today.
facebook -https://www.facebook.com/pages/Dwayno-Official/267101409981547?ref=hl
twitter – https://twitter.com/RealDwayno
youtube – dwaynomusic
email – Dwayno@ymail.com
website – http://www.facebook.com/differentmedz…
bookings – 1646- 7029404 /1876- 8982078
More new tunes from Dwayno – http://www.hulkshare.com/DWAYNOmusic
vedio links-
Dwayno -don a road vedio –http://youtu.be/hYHsGy3kiCU
Dwayno ft tina – you me love —-http://youtu.be/oSM-fjaX5lc
Dwayno -anyway ——http://youtu.be/08Pqw8sV_P0
Dwayno war nuh verbal —-http://www.youtube.com/watch?v=hMiUtFYp3-4&feature=share&list=UUrB6zyUaiG60eRuMwG6l4cA