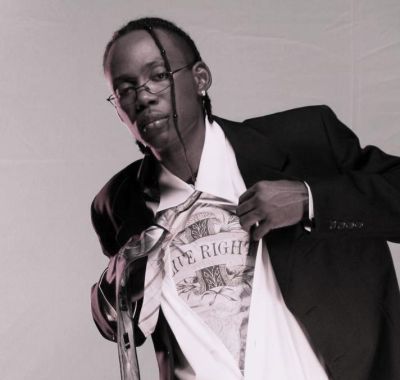 Jamaica deejay-turned-actor Hemsley 'Benzly Hype' Morris Jr. is fast becoming the next step on the evolutionary ladder for Jamaican entertainers, He has arguably made one of the most successful crossovers from music into acting ever seen in the history of Jamaican entertainment landscape.
With the creation of 'Me And Mi Kru', a television comedy series heading into the third season, he shows that it is possible for artistes to multi-task. With 'Me and Mi Kru', he plays the lead but is also the owner, creator, writer and producer . Now in its 3rd season, 'Me And Mi Kru', which has consistently pulled an audience of over 500,000 households in Jamaica, will be moving to TVJ this year.
"People love the show, it is the most anticipated and loved show, they feel like they're a part of the show, it is in the streets, made for the people, by the people, for the people, they believe everything in the show, it is true to life, and that makes them love it more," Benzly Hype said.
Inspired by the real life experiences of Benzly Hype and the Innocent Kru, the programme is transmitted to over 500,000 homes via CVM station two times per week in Jamaica and syndicated to over 5 different countries.
"The demand for the show has exploded overseas, and this season is going to be even more exciting as we introduce a new character, Ricky Villa, the famous selector from La Benz back in the day. Now we are going to TVJ, so we are going to triple our viewership," he said.
Speaking to him, he seems to have an enormous appetite for knowledge and success and a deep seated love of originality. He believes that his life can be a beacon to disenfranchised inner city youth.
"I want the youths to have some hope, because really and truly options for the youths of Jamaica are limited. So if they observe me doing what I'm doing, they could say to themselves, well if Hype can do that and that then I should be able to do the same or greater. That's what I thought when I was growing up and looking up to my father, we are all role models we can't hide from it."
He has assembled a competent marketing and public relations team to help promote his singles, and his popular TV show. He has been working alongside his team to create new innovative ways to entertain people, and he currently has various projects in the pipeline such as mini-movie set around his single, 'Friday'. He is enjoying some amount of commercial and critical success with the riddim project, Iron Dawg.
"The streets are saying that this is the truest dancehall riddim production in year, the Gappy Ranks' song, 'Dog Vs Pussy Cat' hit number one in Holland on the reggae charts, while Tanya Stephens' 'Feeling It' in number five, and my song, 'Fatty Bushy Bushy' is #14 and climbing. In Russia, the dance school over there has done their own video for the song, it ah tek off," he said.
He shot the 'Fatty Stushy Stushy' video last week, and the video will be released later this month. Other artistes on the Iron Dawg riddim include Spragga Benz and Masicka.
Benzly says he will continue to stay grounded and never stop pushing the envelope.
"Your dreams are your limits," he said.