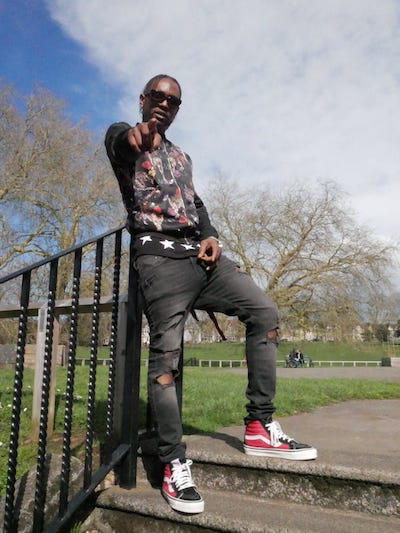 UK-based dancehall artiste Texxus Redmoney is making an aggressive push in the local market with his latest single, 'My Life' which was released earlier this year on the Musiq UK label.
"My latest video for my single 'My Life; is now out and in rotation on local cable channels. I have also shot a video for and also for my forthcoming single 'Turn Me On' due to be released in April 2019. Both videos were shot in Trelawny," the artiste whose real name is Richard Allen, said.
"Shout out to the label Musiq UK who shot the two videos, and much respect to all the selectors, disc jockeys and promoters who've been supporting Texxus over the years," he said.
Texxus Redmoney had solidified a decent underground following in the dancehall scene in the UK, but took a hiatus to shore up business deals. Now, he is back with a vengeance.
"I am well established among all the UK dancehall artistes and most top UK dancehall DJs and sounds have played my songs in the past. I put my career on hold for a few years to build up other business ventures. These have gone well and I now looking to get back on the scene in a big way," he said.
Hailing from Portmore where he attended Bridgeport High School, he migrated to the UK at the age of 14 in 1998. He fell in love with the music business and began to hone his recording skills.
Texxus Redmoney scored a minor hit with 'Always On My Mind' seven years ago that got heavy rotation on UK urban channels and generated a fair amount of buzz with 'Swag On' featuring Stylo G on a remix. He also released over 10 mixtapes, one of which, "This Is Serious", sold over 10,000 copies. He followed up that with an album dubbed 'Success Comes With Alot Of Enemies" which also did well.
He continued to hone his craft by performing on shows alongside the likes of Beenie Man, Bounty Killer, Busy Signal, Assassin, Gyptian, Charlie Blacks, Lady Saw, Vershon and Freddie Mcgregor.
"I have also toured with Mavado two times on his past UK tours," he said.
Then he took a hiatus from the music business to start his own financial enterprise.
"I realised that the music business wouldn't cut it financially at that time but my kids were dependent on me, so I took time to decision to venture into a business, and maybe later I could invest in music," he said.
Eight months ago, he decided to return to the music business by dropping a new single, 'Right Grip' which was released in November last year on the Yam and Banana label. The single generated a lot of attention.
He will be releasing an EP entitled 'Right Grip' which is due to be released this Summer and will be available to download on all platforms.
You can found out more information by visiting his social media handles located below: Facebook: texxlionface
and Instagram: @texxusownerboss @texxusredmoney.
Attachments area