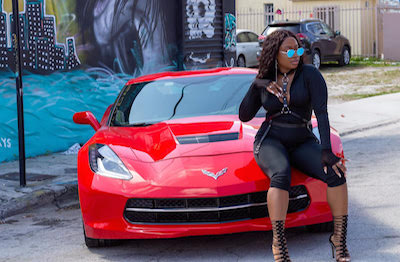 New breakout recording star Schen recently wowed a stellar audience with an emphatic performance during an Own the Mic showcase in Yonkers, New York earlier this month.
She performed her latest single, 'Ready' and another song called 'Devil Juice'.
"I gave it my all, and went for it with my songs and the crowd loved it. But I know in myself that I still have a lot of work to do to get to that next level," Schen, whose real name is Shenequewa Absolom, said.
She has been pleased with the rotation of her song on radio in Jamaica as she said that "a lot of people have been telling me that they heard 'Ready' on the radio".
She is also pumped about the online feedback to her latest video, 'Ready' which has been in rotation on HYPE, RE and other video platforms. The video has already racked up thousands of views so far on video sharing site, YouTube.
In the meantime, the spunky 26 year-old is gearing up to release her second single, the saucy 'Get Vex Money', on all major video platforms on April 4.
"We will be releasing the video for 'Get Vex Money' in April, the video has a great urban hip hop vibe, trust me, it's going to be epic," Schen said.
Schen is proud of her Jamaican roots as her parents hail from Barrett Town, St. James. Schen was born in the Bronx, then grew up in Queens where she attended Benjamin N Cardozo high school. She is largely a self-taught vocalist but honed her talents between private school choirs and listening to classic reggae tunes.
She is presently signed to Abscott Entertainment, and over the last few months, she has been locked in the studio, fine-tuning her sound, writing and recording songs for her debut EP.