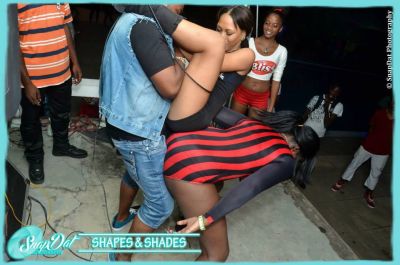 Montego Bay-based recording artiste Rickey Teetz has had a successful Summer. The artiste's break out radio hit, Tip Yuh, has become a street anthem in the west, playing at street dances, all-inclusive events and community stage shows in Jamaica's second city.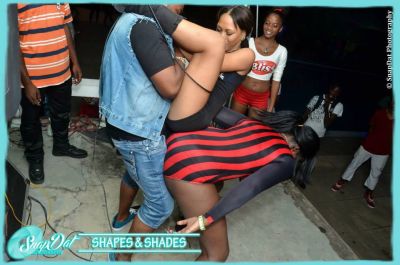 Rickey Teetz showed the clear arc of his development from average upcoming act to competent performer with a future in the dancehall game with an emphatic onstage stint which wowed patrons at Xtasy Igloo, Pier One on August 10th. The large crowd enjoyed his performance from start to finish, singing along in parts as he did his soulful, conscious 'Poverty Life'. He took time to talk to the audience about the tough social and economic conditions in Jamaica, before seguing neatly into 'Rise Up' . This song was also greeted with a forward. Then he switched into party mode where he invited overenthusiastic, double-jointed ladies to dance to his radio hit, Tip Yuh, and that segment of his performance thoroughly entertained the crowd.
However, when Rickey Teetz performed the '6:30 Walk' song, the girls went crazy, with each of them trying to outdo the other one with some sexy, xrated gyrations and sexually suggestive positions, and the crowd went wild. After this, Rickey Teetz changed gears again, calming them down with the street anthem, '1000 Block' before exiting the stage to cheers.
Earlier this Summer, he had also impressed at events such as Lipgloss, as well Shapes and Shades. The artiste is planning to shoot a video for '6:30 Walk' given the response in the streets.
"Right now, I am just happy at the response I am getting in the Caribbean to the songs, especially Tip Yuh and 630 Walk, and I am going full steam ahead with the promotions, big up to mi street team and my management. The ting look great," he said.
You can follow Rickey Teetz on Instagram, Twitter & facebook for bookings call
1 (876) 564-4251