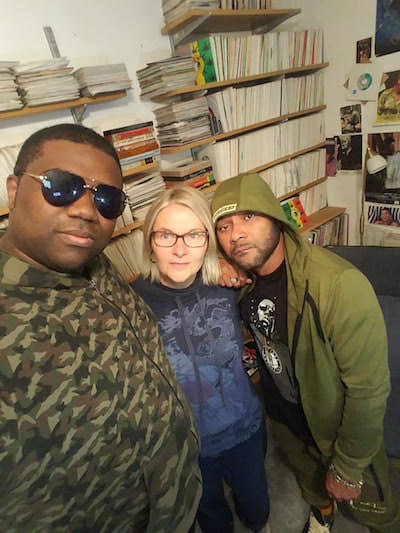 International reggae star Rayvon and singjay Sugar Bear are pleased with the early feedback for their latest high-powered collaboration, 'I See You'.
"The song is getting rotation all over. The music video has been added to rotation on Yo! MTV and BET Soul. The song is being played by various radio DJs around the world including DJs in the UK from London to Manchester. And 'I See You' is being played by Dj Self, The Prince of New York", Dj Norie and various other Djs on Power 105.1," Sugar Bear said.
The song was released on all digital online platforms the GTC/Tuff Gong label, on November 1, 2019.
The duo has been amping up promotions on the song as COVID-19 restrictions are being eased all over the world. The song has been making inroads in the Latin radio market racking up spins in Mexico City, Mexico; Guatemala; Panama; Columbia; Dominican Republic; and Venezuela.
"We are really confident that this single will do well, our collaborations have created a unique space in the marketplace and based on the early feedback, we may have to shoot a video to boost this one in the international markets," Sugar Bear said.
In 2017, singer Rayvon and deejay Sugar Bear teamed up for the single Sugarcane, and then in 2019 joined forces for the remake of The O'Jays' 1973 original, 'Now That We Found Love'.
Rayvon is best known for his collaborations with Shaggy, including the chart-topping 'Angel' and dancehall staple 'Big Up'. He also gained Billboard chart action in 1994 when 'No Guns, No Murder' reached number 94 on the Hot 100 and 69 on the R&B Hip Hop songs chart.
Rayvon is from Barbados, while the St Elizabeth-born Sugar Bear (given name Geoffrey Scott) is based in New York.