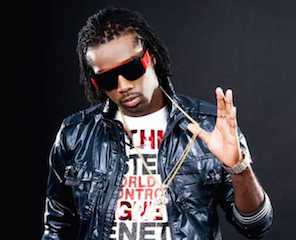 The rift between Chino McGregor and former lover Yendi Phillips is deepening and they could be locked in a bitter custody battle as both sides have drawn their battle lines over visitation rights. Last night, dancehall artiste Chino McGregor has hit back at beauty queen Yendi Phillips, saying that she is using their daughter as a pawn in her dealings with him. He said that he has not been granted access to his daughter in five months.
"It is unfortunate that when relationships fail the child is often used as a pawn … I won't bash or give my opinions on the matter, I will only share facts. Firstly, and most importantly, I have not been able to see my daughter for almost five months. Calls and texts have gone unanswered; suitcases of toys and clothing have remained unopened because neither I nor my family have been able to gain access to my daughter. Secondly, my attorneys have tried on numerous occasions to reach an amicable resolution to the matter, particularly my visiting rights, all of which have been declined by her," the statement said.
He also said that he has not yet been served papers regarding the application in the Supreme Court for full custody.
"Neither myself, nor my lawyer, nor any member of my team has been provided with the documents people keep talking about. Everyone definitely knows I am an extremely private person so I had hoped that in the interest of the child the matter would have been handled with sensitivity," he said.