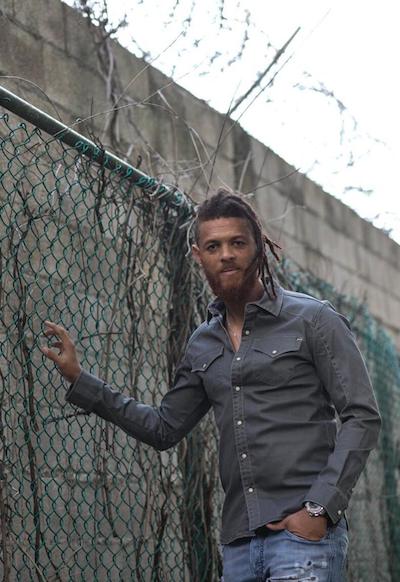 Dancehall singjay Panic is generating a major buzz with his new single, 'Nah Go Change'. The song has been released on the Track Factory Records label on all digital download and electronic platforms.
"The song is being played on IRIE FM, KLAS, Suncity Radio and the feedback has been great so far. People ah respond it, everybody loves the energy, so we are stepping up promotion on it," the artiste whose real name is Tom Jones, said.
There are plans to shoot a video for the project soon. The song marks a major comeback for Panic, who made waves as a rock-reggae-roots artiste as part of the band, Panic and the Rebel Emergency, over 14 years ago.
"Right now, I love being back in Jamaica, reconnecting with my family and friends, I have a lot of songs in me, a lot of things to say, so I want to the world to look out what Panic has to say," he said.
He attended Shortwood Infant and Primary schools before completing his secondary education at Calabar High school where he gained a reputation for his deejaying skills. Once he left school, he linked up with Nemesis sound system where he would do mixes with his friends in a room in Norbrook, upper St. Andrew.
He left Jamaica in 1999 where he became the resident engineer at the fledgling John Shop Records in the Bronx, New York where he got to work with a virtual who's who of talent: Buju Banton, Sean Paul, Vybz Kartel, Wayne Wonder and many others.
The hours he spent honing his craft at John Shop Records made him a true triple threat: artiste-producer-engineer. Then he got a big break when he linked up with a Canadian band, Panic and the Rebel Emergency. The band signed a deal with TVT , which had major acts like Ying Yang, Pitbull, and Nine Inch Nails. The label also shot a video for a single called 'Walk on By', but then fate struck.
He was arrested as a co-defendant in a federal marijuana distribution case against New York-based dancehall label, John Shop Records. He was convicted along with four other John Shop Crew members in a Manhattan federal court on charges of conspiring to distribute and possess with intent to distribute 1,000 kilograms and more of marijuana. He served 13 years and two months before his release this year.
He came back to Jamaica and immediately hit the studios to record one of the hundreds of songs he had buzzing around in his head.
"Music lives within me so I had to get it out. I linked Teetimus, because we used to do work back in the day, and the first day we hold a vibe, we did 'Nah Go Change'," he said.
He dropped a second single, 'She is a Rider' this week as well, also produced by Teetimus.