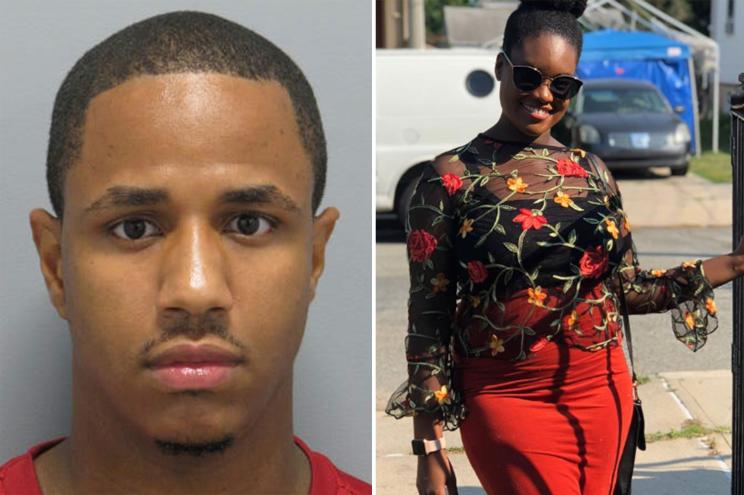 A man accused of killing a Queens nurse, whose father is Jamaican, who he met on a dating app was extradited to New York City from California Thursday to face a murder charge in the nearly 4-year-old case, police said.
Danueal Drayton, 31, was hauled to a Queens Village police station and charged in the strangulation death of Samantha Stewart, 29, who was found dead at her Jamaica home on July 17, 2018, police said.
She was a nurse at a Long Island Jewish hospital.
It's said that a man suspected of killing a nurse at the Queen's Hospital used her credit card to buy a plane ticket to flee to California after having sex with her dead bod
Drayton also faces charges including grand larceny, identity theft and sexual misconduct, according to the NYPD.
Drayton had an alleged history of violence against women that he met online, in both the tristate area and in Los Angeles, authorities said.
He was charged with strangling his ex-girlfriend on Long Island a month before Stewart's murder, but was released on his own recognizance at the time, according to Nassau County prosecutors.
Hours after Stewart's death, Drayton allegedly raped and choked a woman he had met on Tinder in Sunset Park, police said.
Drayton then fled to Los Angeles after using Stewart's credit card to purchase a ticket, where he was accused of the forcible rape and premeditated attempted murder of a California woman.