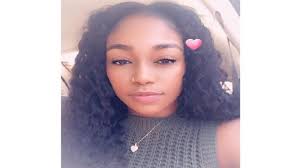 The family of dancehall artiste Keshan has revealed that they have not been contacted by the licensed firearm holder or his family since the shooting death of the entertainer, despite the fact that both families have close ties.
"My brother is a friend of his (licensed firearm holder) sister. They live in the community in front of us, no one has contacted us. He hasn't said a word to us, and it is so heart rending because I found out by looking through her phone that she was pregnant at the time," Keshan's sister told BOUNCE876 reporter Claude Mills.
No autopsy has yet been performed to confirm this development. Keshan was shot in the head during an alleged confrontation between her and a male lover.
"She was shot in the head, not in the upper body as some people are saying on Facebook. I don't believe it was an accident, she was shot in the head, she was pregnant. I hope the police do what they are supposed to do but he is walking around a free man," she said.
The family is demanding that the police officers do a thorough investigation of the circumstances surrounding the death of the dancehall artiste at the hands of her lover, a licensed firearm holder, who shot and killed her on Saturday morning.
They have a lot of questions about the nature of the love triangle between Keshan, her lover and another woman and the events of that fateful night.
Female entertainer Keshan was shot and killed in Old Harbour, St Catherine early this morning by a licensed firearm holder.
Keshan, whose real name is Kenneisha Brown, was known for songs such as 'Bubble Yu Body' and 'The Goods', which she recorded with incarcerated dancehall star Vybz Kartel.