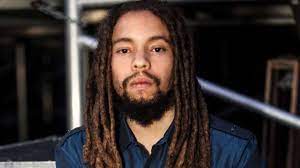 While Stephen Marley has yet to publicly break his silence following the passing of his eldest son, Jo Mersa Marley, on December 26, the label he and his brothers created, Ghetto Youths International, has issued a statement thanking fans of the late reggae singer for the overwhelming love they've shown the Marley family over the past couple of days.
In a statement shared via Instagram, the label wrote, "Joseph 'Jo Mersa' Marley was a strong, humble, talented, beautiful human being. A son, husband, father, brother, nephew and cousin and a well loved Young Lion. The Ghetto Youths International Family is deeply saddened by his untimely passing and appreciate the outpouring of love by fans, friends and colleagues.."
"Jo's memory, spirit and his music will live on as a testament to his great impact in his short 31 years. We love you Jo," Ghetto Youths added.