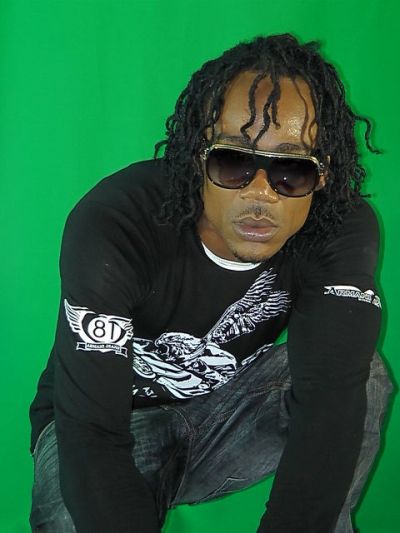 The streets are buzzing about a new dancehall artiste called Jegz whose single, 'Swag Sweet', is generating good airplay on HITZ, and ZIP FM.
"Globally, people ah call me from all bout say dem see me, it motivate mi spirits, people who ah hear mi on the radio, ah see mi live. It make Clarendon feel good, all the cabbage and lettuce mi big up from the parish, ah mi place same way, so it's all good," he said.
The 'Swag Sweet' hit showcases Jegz' signature flow, and his new slang, 'swag sweet' is taking off in the streets.
"Right now, we are in the process of planning a music video for the project which we will shoot this month. The Swag Sweet shot because anywhere mi go, people see me, dem a shout out SWAG SWEET," Jegz said.
Born on the 5th of December, 1980, in Rowe Town Clarendon Jamaica, he was christened Jeffery Campbell, and soon came to the realization of his love for music at an early age.
"Mi have the same Babylon name as Assassin but the name suit me, hopefully him hear that we have the same name and gimme a combi down the line…we ah bredda, but different father," he joked.
At the tender age of five, his musical talents became evident to all those around him. Like many others, "Jegz" honed his musical talents through his participation at church on the choir, further developing his vocal range and his performing abilities.
In his early teenage years, he developed and perfected the art of song writing. He wrote his first song at the age of 14, which he called, "Crime and Cry."
Through his dedication and persistence, his talents and musical abilities have grown from strength to strength. Jegz is inspired by renowned reggae acts like Sizzla Kalanji, Bounty Killa, Bob Marley, Capleton, Buju Banton and Spragga Benz to whom he says he owes his musical inspiration. It is through his exposure and liking to the diverse Jamaican music and talents respectively that he has developed his own range and style in music.
Jegz has performed on countless community events as well as around the island such as Reggae Yaad, Summer Bash ,and many other stage shows. He has worked with producers like Black 90 Records, AR15, Randy Rich, Clever Dave, Smooth face, Mello T and Caveman.
He recently inked a recording and booking deal with Black90 Records and his career is about to take off. Lawrence Andrew Warren, CEO of Black90 Records, is now Jegz' producer/manager, and he has formed a strong friendship and powerhouse musical team that can push the artiste to the next level.
"Mi have some good one drop and some good dancehall, songs fi all prisoners who down de innocent and haffi a bun time. Right now, people can look for best of the best from Jegz, mi rhyme different, mi inna the studio mad from wah day ya, I swear," Jegz said.
He has released a raft of new singles such as " Drop Draws," "Jah Shine Di Light," "Me She Want" and "Walk N Chat".
Jegz is currently working on his debut album and is working hard to make himself a household name and world renowned like the many other successful Jamaican acts.
"It ah happen pon a national scale right now, mi love how Ron Muschette ah deal wid the 'Me She Want' pon IRIE FM, it mek the people dem say 'whoi, deejay, it a gwaan', big up Black90 to the world," he said.