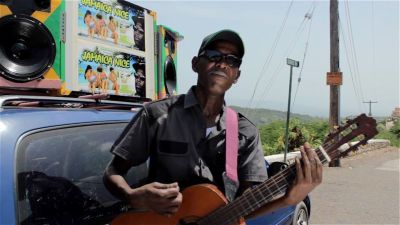 How do you make the leap from records management in the insurance industry to records making in the music industry?
Dreams do come true.
Just ask Owen Litchmore aka
Go
True
, who has made a
true
gem of a reggae song, 'Jamaica Nice' with a rich acoustic vibe and feel-good message about his homeland.
He recently released the 'Jamaica Nice' video online and on local TV, and the response has been phenomenal.
"On Facebook and Twitter, people have responded well. On youtube, there are a lot of positive responses, my co-workers are calling me say they have seen the video, and then, I see how people are looking at me when I
go
out, and some have even commented that they have seen the video on TVJ and CVM, the video is getting really nice rotation," he said.
A few months ago, Gotrue was eking out an existence as a top executive in the dreary records management area of the insurance industry for the past 25 years. He then took advantage of a redundancy exercise to pursue his dream.
"I wanted to leave, if I didn't get that redundancy, I felt like I would have been physically sick, or been forced to retire. I just wanted to
go
. Now, I feel rejuvenated, that job was like a prison, only thing is that at the end of the month, things are rough, but I am willing to sacrifice to develop my music," he said.
After being made redundant, Gotrue contacted an all-star case of musicians including Lloyd Parkes, Kirk Bennett, Paul 'Wrong Move' Crosdale and Bobby Kalphat. Together, they created 'Jamaica Nice', a song carved in reggae oak, with rich melodies and a soothing acoustic vibe.
"Quality is the way to
go
, and I know it will pay off," Gotrue said.