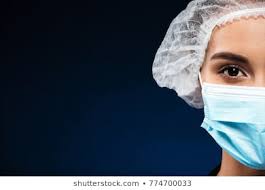 At least two Caribbean Community (CARICOM) countries have responded to a warning by the Trinidad-based Caribbean Public Health Agency (CARPHA) that regional countries should seek to enhance disease surveillance at ports of entry and at health facilities following the categorisation of the current outbreak of the Ebola virus disease (EVD) as a public health emergency.
St Lucia and Barbados have both indicated that steps are being taken to ensure that their populations are not put at risk for the disease the World Health Organisation (WHO) has declared a Public Health Emergency of International Concern (PHEIC).
The WHO statement was in reference to the current EVD outbreak in the Democratic Republic of Congo (DRC).
St Lucia's Chief Medical Officer (CMO), Dr Merlene Fredericks-James says while the risk of getting a case of Ebola is extremely low here, the possibility of being affected exists, regardless of how low it may be.