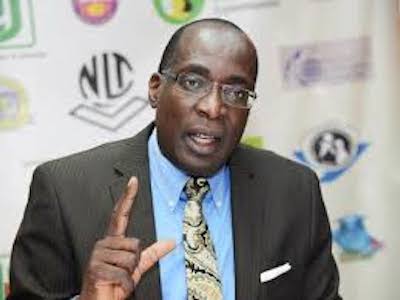 Former Education Minister Ruel Reid and his co-accused were charged yesterday with various illegal acts, to include breaches of the Corruption Prevention Act (CPA), conspiracy to defraud, misconduct in a public office at common law and breaches of the Proceeds of Crime Act (POCA).
The individuals have been remanded in custody and will be placed before the Courts at the earliest possible time, said the Major Organised Crime and Anti-Corruption Agency.
Police detectives simultaneously raided the houses of former Education Minister Ruel Reid, councillor Kim Brown Lawrence and president of the Caribbean Maritime University Professor Fritz Pinnock in connection with a major corruption investigation.
It has been a spectacular fall from grace for Reid who is the married father of two, a lay preacher and lifelong educator.
Reid, Pinnock and others had been under the microscope since revelations of financial impropriety had been made to the Parliamentary Accounts and Appropriation Committee (PAAC) months ago.
In March, Reid was kicked out of the Cabinet, having been given marching orders by the Prime Minister.Reid also submitted his letter of resignation from the Senate to the Governor General the same day.The developments came just days after allegations were raised by the Opposition People's National Party (PNP) about corrupt practices at the Education Ministry and some of its agencies.
Ruel Reid, 52, was born in Balaclava, St Elizabeth. After his early education, he moved on to Munro College. He began his teaching career in 1996 at his alma mater.
By 2003, Reid was named master teacher.
He first came to national prominence when he served as President of the influential Jamaica Teachers' Association (JTA) from 2005-2006.

What next for Reid?