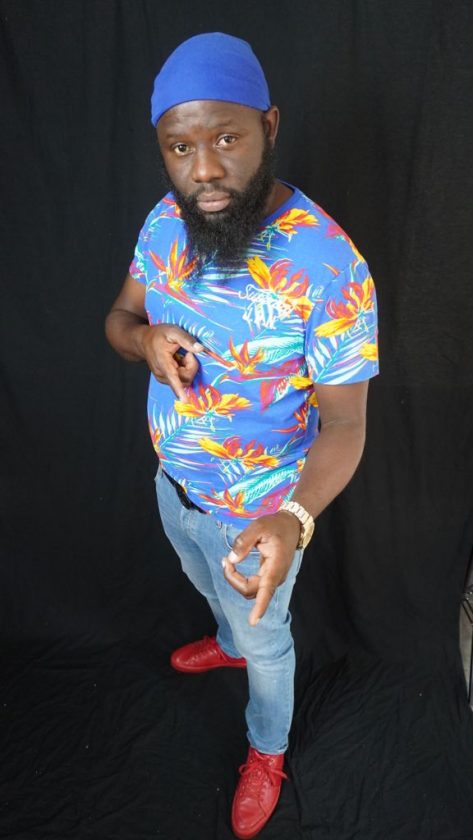 US-based reggae singjay Alton G. Campbell, better known by his stage name XKhraig (XK), is highly appreciative of the stresses that have been placed on Prime Minister Andrew Holness as the country grapples with the COVID-19 pandemic.
"In regards to the lock down and vaccination, all I can say is 'heavy is the head that wears the crown', the Prime Minister is under a lot of pressure," XKhraig told bounce876.com
"I believe in vaccination, look at the effects that vaccines have on keeping down Hepatitis B, and on polio. I agree with the lockdowns, I believe in technology and medicine, but I don't believe in mandatory vaccination. I believe that people should wear their masks, but vaccination is a personal choice, there are too many uncertainties regarding its effectiveness and long term side effects to make it compulsory. I wish him well whichever course of action he takes," he said.
There is a strong vaccine hesitancy among Jamaicans which has pushed public discourse on making the taking of the jab mandatory, although Prime Minister Holness has repeatedly said the Government is not yet at that point. However, PM Holness and his Cabinet continue to mull over the possibility of making COVID-19 vaccines mandatory.
According to the Ministry of Health and Wellness's Vaccine Tracker, up to yesterday 606,286 doses of COVID-19 vaccines had been administered in Jamaica with 453,543 people getting their first jab and 141,438 people having received their second jab. In addition 11,305 doses of the single-dose Johnson & Johnson vaccine had been administered.
XKhraig is a highly gifted singer and songwriter who has established himself as a force to reckon with in the international music scene.
The ultra-talented artiste is riding a wave of success as his latest single, 'I Think She's Perfect' soared to number one on the iTunes Reggae Chart this week and also took over the number one spot on the Gambia Top 25 song chart on iTunes.
"Last year, a producer in Philadelphia gave me the rhythm and I wrote the song, but he failed to put it out. I believed in the song, so I got inspiration and teamed up with producer Michael 'Angel' Adams and got a beat and we dealt with it and it's a huge success in Africa, maybe because of the Swahili language in it, Angel is a genius," he said.
The song was released on the Dubplate Express label on May 30th. The song is also being promoted by XK's manager, Adrian 'Johno' Hillary. 
Hailing from the rough streets of Constitution Hill, St Andrew in Jamaica, XK was introduced to music at an early age by family members who influenced him to join the church choir. 
According to him, as the years went by he developed an endearment for singing and the art of writing, revealing that his parents ensured education was at the forefront of his development.
XK attended the Ardenne High School and later Mico Evening College in Kingston, Jamaica, where he studied Mathematics and Social Biology.
"If not for music, I would have pursued a career as a mathematician or an educational psychologist," he explained.
Using real life experiences in his music and lyrics, XK holds a clear edge over other artistes who don't have his authenticity or street credibility. Having lived through many hardships growing up, he now taps into his music to narrate those stories and bring them to life.
Some of his popular songs are: Suzie, Hard Life, Duggu Duggu, Top Braff and Stay Fly ft Bling Ras.
His music is making major strides, popping up on radio playlists in the Gambia.
"The year 2021 has been great so far," he said.