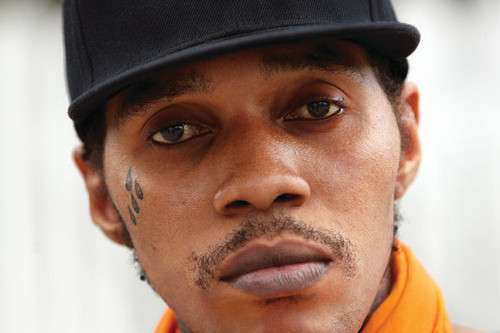 Should Vybz Kartel be freed if the dead body of Clive 'Lizard' Williams cannot be found? Is it true that if there is no body there can be no murder under Jamaican law??? Remember that Gaza Slim filed that report that Lizard attacked her only a few days after Kartel was arrested. If the prosecution cannot prove that conspiracy, then how can they convict Kartel for murder ? For all we know, Lizard is on some Caribbean island somewhere, sipping on a pina colada and relaxing.
The rule in English common law that a body is necessary to prove murder is said to have arisen from the "Campden Wonder" case which occurred in the 1660s. A local official vanished and after interrogation, which possibly included torture, three individuals were hanged for his murder. Shortly afterwards, the supposed victim appeared alive and well, telling a story of having been abducted and enslaved in Turkey. The "no body, no murder" rule persisted into the twentieth century.
In 1937, a young girl called Mona Tinsley disappeared, and Frederick Nodder was suspected of having killed her. He claimed that she had been alive when he last saw her, and on the basis of the rule was prosecuted only for abduction. Tinsley's body was found some time later and Nodder was then prosecuted for her murder. His defence was that he had already been acquitted of this charge, but this plea was rejected and he was hanged.
The idea that a body was required to prove murder was mistakenly believed by John George Haigh. Already a convicted fraudster, he believed that dissolving a body in acid would make a conviction for murder impossible. In 1949, the remains of his last victim, Mrs Durand-Deacon, were found to contain part of her dentures. From this, her dentist was able to identify the remains, and Haigh was hanged.Haigh had misinterpreted the Latin legal phrase corpus delicti (referring to the body of evidence which establish a crime) to mean an actual human body. This was one of the first instances of forensic science being used in such cases.
The rule was finally abolished for practical purposes in the UK with the 1954 case of Michail Onufrejczyk. He and a fellow Pole, Stanislaw Sykut, had stayed in the United Kingdom after the Second World War and ran a farm together in Wales. Sykut disappeared and Onufrejczyk claimed that he had returned to Poland. Bone fragments and blood spatters were found in the farm kitchen, although forensic technology was then insufficiently advanced to identify them. Charged with Sykut's murder, Onufrejczyk claimed that the remains were those of rabbits he had killed, but the jury disbelieved him and he was sentenced to death, but reprieved. He appealed, but this was dismissed by the Lord Chief Justice, Lord Goddard, saying that "things had moved on since the days of the Campden Wonder"and also
"… it is equally clear that the fact of death, like any other fact, can be proved by circumstantial evidence, that is to say, evidence of facts which lead to one conclusion, provided that the jury are satisfied and are warned that it must lead to one conclusion only."
The United States case of People v. Scott held that "circumstantial evidence, when sufficient to exclude every other reasonable hypothesis, may prove the death of a missing person, the existence of a homicide and the guilt of the accused".