PROUD OF ELAINE'S BEHAVIOUR ON THE TRACK BUT SHE NEEDS TO CHANGE HER WAYS OFF THE TRACK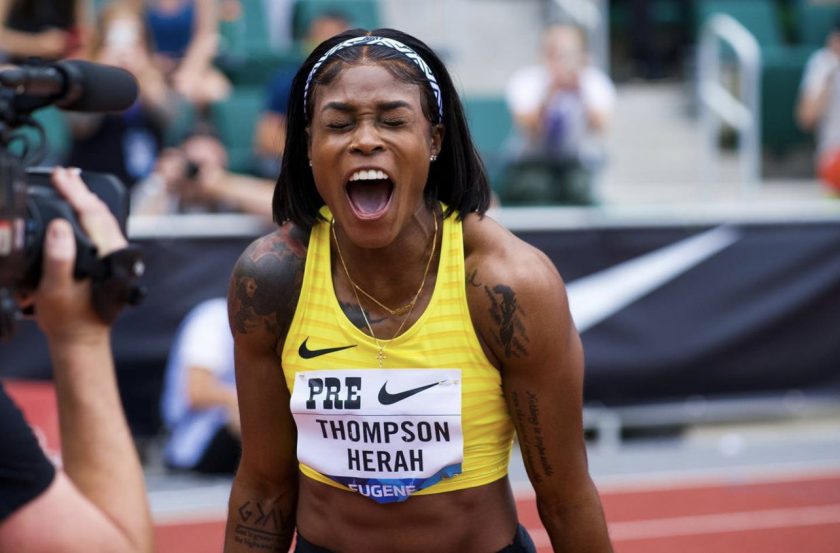 After it emerged this week that Olympic champion Elaine Thompson-Herah planned to leave the MVP track club, a scathing letter detailing her behavior has been released online. 

Elaine Thompson-Herah is lying when she  suggested that she and her husband did not send a letter to MVP telling the club that she is leaving and their services are no longer required.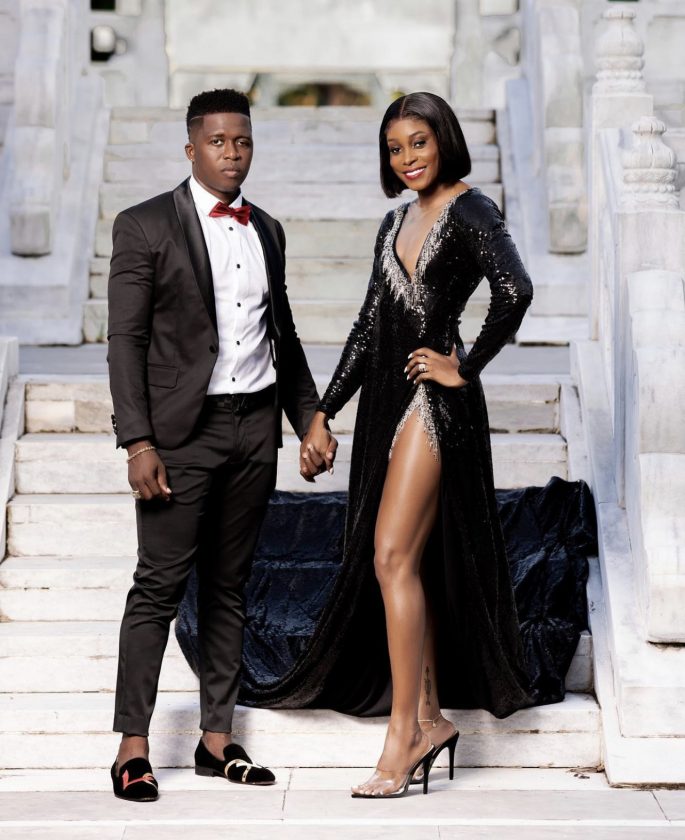 She sent the letter on Tuesday and has been telling her close associates that her husband will train her. The letter has MVP in shock. Many in the club are fuming at the disrespectful nature of the letter. Some media entities have the letter. Elaine will be embarrassed when it is released.
Many people do not know Elaine's husband. He is Derron Herrah. Derron is a deportee who cannot travel to the United States. He also Coaches at St. Jago. Derron has connections to criminals in Jamaica and is feared in some areas of Grants Pen and August Town because he travels around with gunmen.

Before the National Olympic Trials, Derron and Elaine nearly placed her future in jeopardy. There was a major uproar when Derron attacked a massage therapist at MVP training facility in Jamaica with a KNIFE while his gunmen looked on. The attack took place in front of MVP coaching staff and athletes.

Derron did this after he was called by Elaine who had earlier jumped of the massage table and attacked the massage therapist and punched him in his face when the therapist decided to observe doctor's orders and not give her a deep tissue massage.

The massage therapist attempted to defend himself and was met with a volley of expletives by Elaine who then called her husband to attack him. Her husband arrived with known gunmen in tow but assaulted the massage therapist himself.

The masseuse has since left MVP. A report was made to the Police but after some interventions were made the issue because quiet. Gleaner reporter, Andre Lowe recently asked Stephen Francis about the incident.

This behaviour is perfectly in line with Elaine's general conduct and is a major part of why Nike does not find her marketeable. She curses, verbally abuses and threatens people for the most minor things. She is widely disliked at MVP.  Elaine and her team are also known to demand that Nike and other sponsors do not give support to other athletes and focus on her. The sponsors resent this deeply.

Recently in Europe, Elaine verbally attacked Stephen Francis and described Francis as a pussyhole, simply because Francis, who has a good heart despite his demeanour, was giving Shericka Jackson some tips on how to improve her start. Elaine was bitter that Francis was according to her – 'a show di gal how fi beat mi'.

An example of Elaine's terrible behaviour is when she verbally attacked one of MVP coaches and former Jamaican hurdling great, Brigette Foster-Hylton while using a slew of expletives. Foster-Hylton's husband, Patrick, is in charge of NCB which sponsors Elaine but that did not stop Elaine from telling the man's wife to suck her mother. 

We should be all proud of Elaine's behaviour on the track but someone needs to tell her to curb her behaviour off the track. It does not look good and if she continues will surely end in disaster.