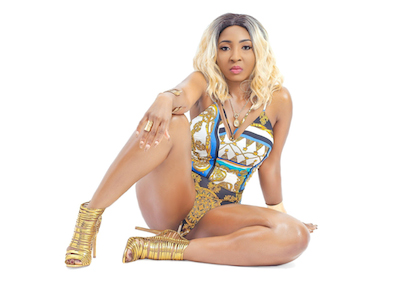 US-based dancehall-reggae artiste Maricia RaMed is a multi-talented artiste-songwriter who is now generating a buzz with her breakout single, 'All Night Long'.
"The buzz around the video has been incredible, my subscriber base is growing online and I am getting a lot of feedback from family and friends in Jamaica, plus I am gaining new followers on social media everyday," she said.
A video for the single has been added to rotation on HYPE, RE, FLOW and CVM TV. They will be releasing more videos to compliment the next singles in the coming months
She is embarking on a musical revolution with the release of three albums: reggae-dancehall albums 'Adoration' and 'Prosperity', as well as a dancehall pop album, 'PRr 59'. The albums have been released and is available on all platforms.
They are promoting 3 singles off each album : 'All Night Long' from PRr 59 album; 'Love Overdose' from Adoration album, and 'Empress RaMed' from the 'Prosperity' album.
"The central theme of the album 'Adoration' is love. The album 'Prosperity' is inspirational and it encourages people to use their minds to acquire all their desires in life. Both albums do reflect my personal philosophy in life. The album 'PRr 59' is a dancehall pop album which is all about good vibes, dancing and fun," she said.
With the release of this trinity of albums, known as RaMedStudiosProject 59. RaMed Studios, Maricia's label, is plotting a musical blitz to "bring great music back".
"The significance of what RaMed Studios Project 59 is doing is bringing great music back," she said.
Born and raised in the rustic rural district of Troja, St. Catherine where Maricia's family recognized her musical ability, she performed regularly at churches, concerts, weddings, and various functions honing her skills.
She attended Titchfield High School and then later attended The Edna Manley College of the Visual and Performing Arts where she earned a Bachelor's Degree in Music Education before she migrated to live to the USA in 2014.
She met PRr A RaMed who became her mentor producer and manager who gave her a whole new sound and image with a universal appeal.
The chemistry was instant and they soon became a dynamic duo. PRr later signed her to his RaMed Studios recording label and she took on the stage name Maricia RaMed.
"I do write most of my music, however, my manager PRr A RaMed writes as well. My brand of music can be described as love, fun and inspirational. My inspiration comes from many different things, sometimes it's a personal experience, current affairs, a track giving me a certain vibe, or the universe sending me a song," she said.