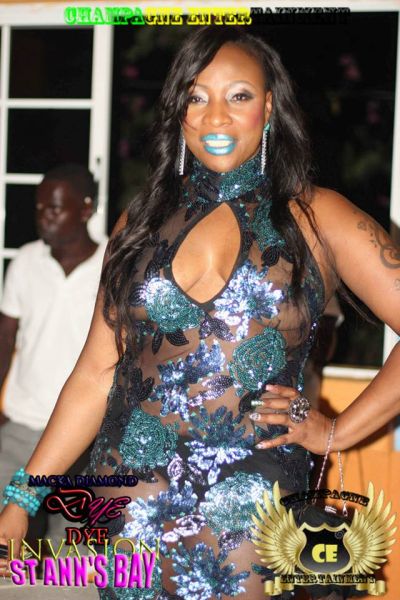 International dancehall recording star Macka Diamond is amping up the overseas promotion of her latest single, Find Di Gold, produced by Markus Records on the Rodeo Zone riddim.
"The single has its world premiere on 'The Bashment Explosion' with King Waggy Tee on 99 Jamz last week, and the feedback so far has been great, big up Waggy Tee movements, the ting ah happen," an elated Macka Diamond said.
The single has been getting a lot of rotation on local FM radio and in the street dances in Kingston and St. Catherine.
In the meantime, Macka Diamond has been busy in the studio recording new songs. She recorded a combination single with Master Bling called 'Mi Want Yu', and a new single called 'No Money No Love' on the Weed Rock riddim for Chase Mills Records.
"The new songs will be released during the second week of March, and there are already plans to shoot a video for 'Mi Want Yu' with Masterbling, who is a talented young artiste," she said.
She will head back to Europe this year to perform on a show dubbed 'More Life' at the O2 Academy Brixton in London on May 24th, 2015.
"I always enjoy performing for my fans in the UK, and I am already getting offers for shows in France, Belgium and Germany, so it is shaping up to be a busy Summer," the Money Goddess said.
She will share the stage with I Octane, Ms. Dynamite, Stone Love and Mighty Crown at the May 24th event which takes place on Bank Holiday Sunday.