American hip hop singer, Lizzo is trending on twitter for her sheer sparkling dress worn at Cardi B's passa passa party on Monday. Many twitter users are defending the "Truth Hurts" singer from cyber bullies who are body shaming her outfit choice. One user tweeted "Lizzo can't even wear an outfit??? All those people half naked at Cardi B party and Lizzo is ya'll one problem???". Other tweets consist of comparing the dress to another similarly worn by Rihanna in 2014 at the CFDA awards.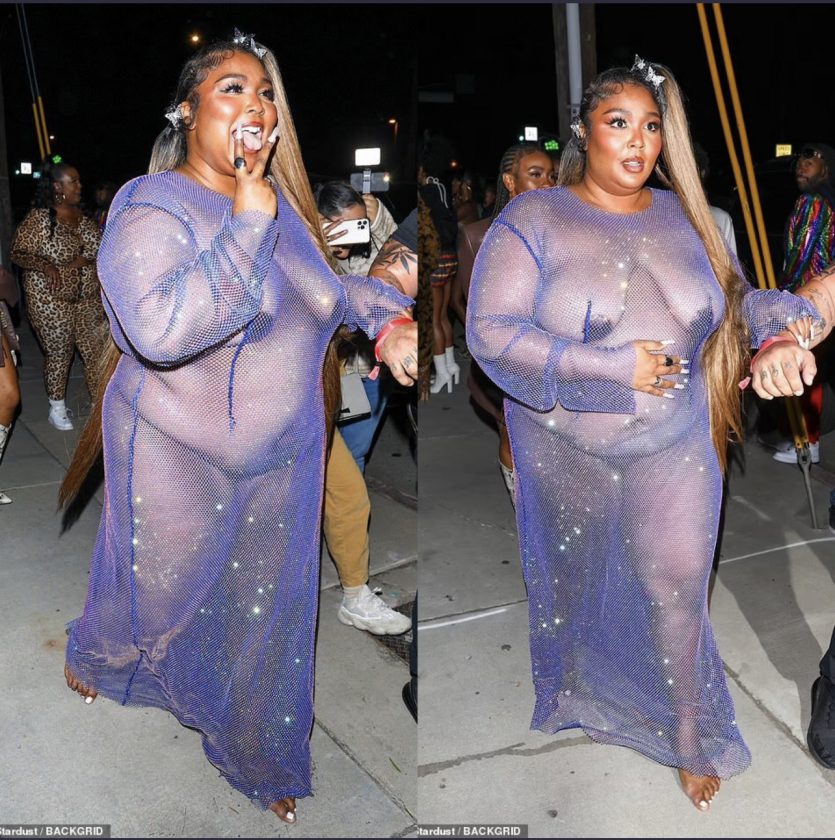 Lizzo is known to embrace her plus size body type and show the world that weight should not regulate one's outfit choices. Her confidence has sent a positive message to her supporters, especially those who are full-figured that your body type should not impede you from being sexy and wearing scantily clad outfits like other people with smaller figures. 
However, Lizzo's body positivity campaign has received backlash from the public in the past due to her wearing a thong exposed dress and twerking on live television at a family friendly Laker's basketball game in 2019.
Back in August after the release of her new music video featuring Cardi B called 'Rumors', Lizzo went live on Instagram crying about the fat-shaming and racial charged slurs aimed at her since its debut. Cyber bullies have called her a "mammy" which is a pejorative label used to describe illiterate, black slave women who were tasked with childcare and domestic work for white families. For decades in movies or fiction, the mammy caricature was depicted to be a dark skinned, overweight, and older woman. After her emotional live stream, Instagram and Facebook removed several hateful comments.