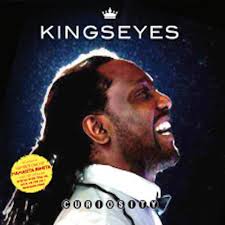 Reggae artiste Kingseyes has released a new video for his single, Step By Step. He premiered the video on HYPE TV, and it will soon be in rotation on RE and TVJ.  The single is from his recently released 'Curiousity' album which hit the top five of the reggae iTunes charts in several countries in Europe. 
WATCH THE VIDEO AT THIS LINK:  https://www.youtube.com/watch?v=MTqRYw3biag
He is currently signed to independent label Nicbay Records/Juggler Records and worked with various international music producers to deliver his first 17-track reggaeton album, released early this year. Javier and Julian Montilla from Columbia are produced tracks on the debut, along with German-based producers Royal Commanders, Jimmy Love from Harlem New York (USA), German producer and singer Ganjaman, Roger "Sunlounger" Shah, House of Riddim as well as Jugglerz.
Indeed, his passion for reggae music is based on the positive messages and the life it brings to its listeners. Kingseyes explains, "Reggae music has soul, and it is the soul of the music that never leaves your ears and your heart." Though the album is a combination of reggae, dancehall and reggaeton flavours, it promises to be a captivating and moving debut that heralds the arrival of a gifted multicultural talent; one whose sound is familiar, yet inspiring to many. The album "Curiosity" is available for online downloads on iTunes, Musicload, Rhapsody, Play, Medion and Juno Download.